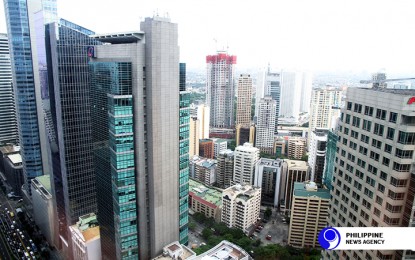 MANILA – The Philippine economy is likely to have grown by 6 percent in the second quarter of the year, driven by the growth in consumer spending, an economist said on Friday.
Rizal Commercial Banking Corp. (RCBC) chief economist Michael Ricafort told the Philippine News Agency (PNA) that the growth in consumer spending could be attributed to the lower individual income tax rates implemented earlier this year.
"Lower individual income tax rates starting January 2023 for most income brackets as part of the TRAIN Law, could lead to increased consumer spending, which accounts for at least 75 percent of the economy, and, in turn, lead to faster economic growth," Ricafort said.
The country's gross domestic product (GDP) grew by 6.4 percent in the first quarter of the year.
Economic managers earlier set a 6 percent to 7 percent GDP growth for this year.
Ricafort projected that the lower end of the government's target could be hit this year.
"Philippine GDP growth estimate could normalize to around 6 percent in 2023 and beyond amid the country's favorable demographics," he said, adding that this would make the Philippines one of the fastest-growing economies in Asia.
He added that measures to further reopen the economy, which led to increased sales and employment, also "overshadowed the risks of higher prices."
Ricafort said economic growth drivers for this year include the high overseas Filipino workers' remittances, further increase in government infrastructure spending, continued growth in business process outsourcing, and resumption of face-to-face schooling and foreign tourism.
Other drivers of growth, he said, are the resurgence in mining activities, especially green minerals used in the global supply chain for batteries, electric vehicles, renewable power, and the intensification of productivity in agriculture, manufacturing, tourism, and other priority sectors to help reduce poverty and help achieve middle-income status for the country in the coming years.
Ricafort said the delivery of more reform measures, especially fiscal and other economic reform measures that further ease limits on foreign ownership, would help encourage the entry of more foreign investment.
He said this would "help boost market confidence and lead to the creation of more jobs and other economic opportunities that would also help the economy recover further from the pandemic." (PNA)