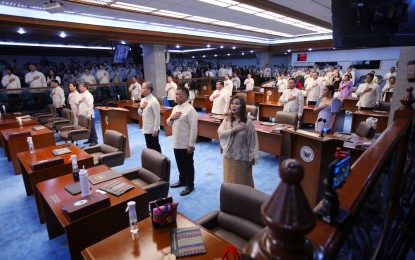 MANILA – Senate President Juan Miguel Zubiri retained his post amid rumors of a change of leadership as he presided over the opening of the 2nd Regular Session of the 19th Congress on Monday.
Only Senator Pia Cayetano did not attend as she is out of the country on official leave.
"To my colleagues, I share your enthusiasm as we assemble again in this great arena of democracy where ideas that propel the nation forward are made," Zubiri said in his opening speech. "To all of us here, let me make this clear: We are not resuming work because, in the first place, we never took a break from it."
He maintained that the Senate would remain a safe civic space where anyone can come to share views.
"So those unpopular but correct, we will defend. The plenary's mood should not be dictated by any political weather vane. We will respect the collegial nature of our institution. We will seek consensus and compromise, whenever possible, or divide the house, if needed. We will debate, because a legislature which no longer does, ceases to be the country's highest deliberative body," Zubiri said in his speech.
Rumors of Zubiri's ouster surfaced as he was accused of pushing for the approval of the Maharlika Investment Fund (MIF), which was signed into law on July 19.
In March, it was reportedly due to his stance that Charter change (Cha-cha) is not a Senate priority.
Each time, fellow senators denied ouster talks and threw their support behind Zubiri.
"We made a commitment that, on the part of the Senate, we will pass 20 priority bills by December 2023," Zubiri said. "We need to hit the ground running."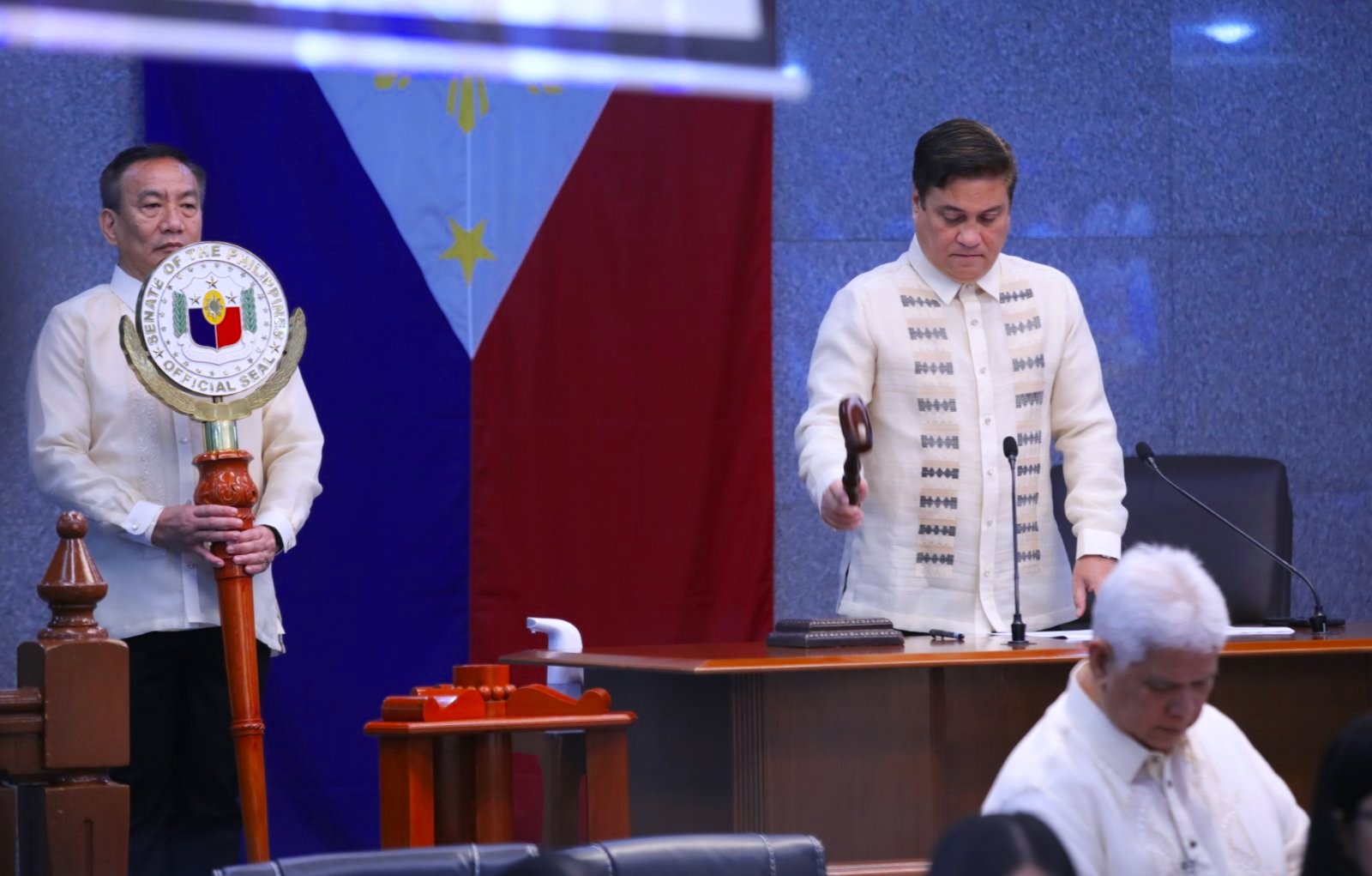 For the past year, he cited Senator Ronald dela Rosa for unmasking police officers involved in illegal drugs; Senator Grace Poe's vigilance in transport problems and water supply; Senator Francis Tolentino for untangling issues under his Blue Ribbon Committee; Senator Nancy Binay's rough questioning and for picking up the cudgels for air travelers; Senators Cynthia Villar and Imee Marcos for taking on smuggling issues; Senator Raffy Tulfo for digging deeper into the cause of power outages and taking care of overseas' problems; and Senator Alan Peter Cayetano finding solutions on slow Internet connection, among others.
"While our investigations make for great TV, we launch them not for show but for solutions. When we exercise our oversight powers, we do so to primarily correct laws. If, however, in the process, it sends culprits to the correctional, then it is a welcome bonus," Zubiri added.
He also praised Senators Sherwin Gatchalian and Francis Escudero for looking after the education sector; Senator Bong Revilla Jr. for championing teachers and workers' cause; Senator Sonny Angara for finding ways to ignite the full potential of creative industries; Senate President Pro Tempore Loren Legarda's tapestry of art and cultural initiatives and environmental initiatives; and Senators Christopher Go and Pia Cayetano for working for the improvement of the country's health system.
He added that Senator Jinggoy Estrada is busy on military and labor issues; Senator JV Ejercito on local government, housing for the people, and economic bills; Senator Robin Padilla on Muslim and indigenous peoples' rights; Senator Lito Lapid on games and amusement; and Senator Mark Villar on priority bills, like the MIF.
"In our Minority Leader Koko Pimentel and Deputy Minority Leader Risa Hontiveros, we find a vigilant opposition who do not obstruct but critique constructively, their inputs resulting in better laws," Zubiri said.
He praised Majority Leader Joel Villanueva for being a competent "umpire" who traffics bills and resolutions "in one seamless assembly line, shepherding them from committee to plenary."
Legarda said she would continue to craft legislation that would uplift the lives of the Filipino people and bring progress to the nation.
"I am deeply grateful to serve the Filipino people, along with my colleagues, and I thank them for their unwavering support and contribution in creating our country's future policies," Legarda said in a statement. (PNA)