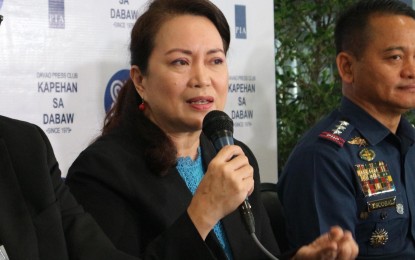 DAVAO CITY – The lifting of the state of national emergency in Mindanao will boost economic activities in the island region, the Mindanao Development Authority (MinDA) said Friday.
In a statement, MinDa chairperson Secretary Maria Belen Acosta said the move is expected to usher in more investments in the region.
President Ferdinand Marcos Jr. on July 25 issued Proclamation 298 lifting "effective immediately" former President Rodrigo Duterte's Proclamation 55 declaring a "state of national emergency on account of lawless violence in Mindanao" in Sept. 2016.
Proclamation No. 298 cited that conditions set in the previous declaration "have been significantly mitigated or reduced."
"MinDA's advocacy to request the President to lift Proclamation 55 was a key result and recommendation of the Mindanao Development Forum in May this year stemming from the strong push of key participants, particularly the private sector and chambers of commerce," she said.
Last year, Acosta cited a study conducted by MinDA that showed people are satisfied with the overall police performance based on trust at 91 percent, respect (90 percent), safety (88 percent), and satisfaction (90 percent).
The same study further showed that the current safest Mindanao provinces were those once considered "areas of concern" which included Zamboanga Sibugay, Lanao del Norte, Sultan Kudarat, Davao del Norte, Agusan del Sur, and Basilan.
"Mindanao now enjoys a general atmosphere of peace and order, in effect, its people enjoy the benefits of safe and secured communities resulting from trustworthy police services," she said.
The Army's 10th Infantry Division (ID) here also welcomed Proclamation Number 298, saying that since the declaration of the Davao Region as insurgency-free, they have recorded zero violent incidents from New People's Army (NPA) rebels.
"Dismantled guerilla fronts and other destroyed NPA units remain incapable while former guerilla bases had transformed into peaceful, developed, and progressive areas," Maj. Gen. Jose Eriel Niembra, the 10ID commander, said in a statement on Friday. (PNA)