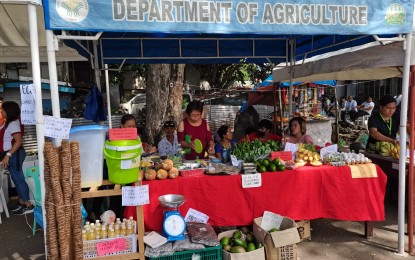 DUMAGUETE CITY – The Negros Oriental Chamber of Commerce and Industry (NOCCI) is hopeful of a better Philippine economic forecast under the administration of President Ferdinand R. Marcos Jr.
"The business sector is generally satisfied with the President's report during his State-of-the-Nation Address (SONA), especially on the decreasing inflation rate from a high of 8.7 percent last year to 5.4 percent as of June 2023," NOCCI president Edward Du told the Philippine News Agency (PNA) on Friday.
At the rate that it is going, the Philippines can keep up with being touted as among the fastest growing economies that the President noted in his SONA, he added.
The group also lauded the government's campaign against smuggling and hoarding of agricultural products by unscrupulous importers which usually threatens and upends micro, small and medium entrepreneurs.
"The proposed amendments to the Cooperative Code and Fisheries Code will also help solve our food sufficiency, food security and food inflation problems," Du said.
The NOCCI executive said he is looking forward to a more stable, robust and faster internet connectivity after the President mentioned the importance of digitalization for a more efficient public service and minimizing graft and corruption in the government.
"The solution to high cost of electricity, lack of internet access and high cost of logistics is to bring in more foreign investors in renewable energy, telecommunications companies, airlines and shipping companies to foster more competition and break the current oligopoly in the power, telecommunications, airlines, and shipping industry," Du said.
According to him, the "growing digital divide" will further increase inequality and that is why NOCCI has been championing free Wi-Fi and digitalization in the poorest provinces like Negros Oriental "to attract more foreign investors to invest in the countryside to narrow the gap.
Batting for a strong middle class, Du said the lack of internet access means a lack of access to basic necessities like electricity and water, access to information, new technologies, and new opportunities.
The NOCCI has established more than 35 free Wi-Fi zones with public and private partners in hard-to-reach areas in the province, to benefit especially the so-called last-mile schools.
With the President's announcement of Starlink and other telecom companies coming in to strengthen the country's internet connectivity, education will be boosted and the economy will continue to rise, Du said. (PNA)