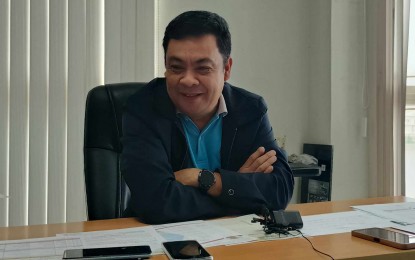 ILOILO CITY – Cooperatives operating in the city and province of Iloilo are "strong and resilient" with total assets of PHP5.99 billion as of the end of 2021.
Iloilo Provincial Cooperative Development Officer Atty. Arturo C. Cangrejo, in an interview on Friday, said Iloilo has 245 registered cooperatives; 10 are newly registered while 235 were issued with certificates of compliance by the Cooperative Development Authority (CDA) as of December 2022.
"Facts and figures would show that we have a strong and resilient cooperative movement here in Iloilo," he said.
Cangrejo said the Iloilo Provincial Employees and Community Multi-Purpose Cooperative (IPECMPC), where he is also a member of its board, is very stable with an asset amounting from PHP170 to PHP180 million.
It has investments in real estate and water refilling business apart from extending loans to its members.
He added that they look forward to completing the payment for land property in the Mandurriao district in Iloilo City next month as part of their investments.
"We really think cooperativism is a good vehicle to help and empower people. The basic idea in cooperatives is we organize not for the purpose of providing pautang sa mga mangunguma (credit to farmers), members, and employees. The primary reason why we have cooperatives is we want to promote thrift and savings," he said.
Cangrejo, also the national president of the League of Cooperative Development Officers of the Philippines, attended the committee hearing of the Committee on Cooperatives in the House of Representatives three months ago concerning the proposed amendment of Republic Act 9520 or the Cooperative Code of 2009.
He said among those eyed for amendments were the cooperatives union and federation, tax provisions and total share capital in the cooperative, among others.
"It is also an opportunity to look what would be the possible privileges that can be given to cooperatives," he added.
President Ferdinand R. Marcos Jr. mentioned in his second State of the Nation Address on Monday the amendment of the law as among his priority legislations. (PNA)