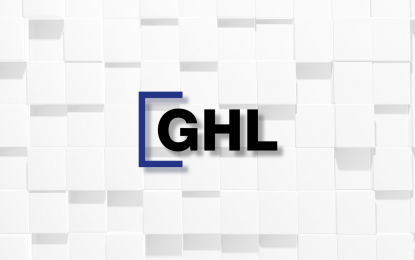 MANILA – Malaysia-based GHL Systems Berhad (GHL), a payment service company, plans to launch its microlending initiative GHL SME (small and medium enterprises) loan in the Philippines.
In a statement on Monday, GHL said the microfinance facility aims to provide SMEs with funds to support their cash flow and business growth.
Since its launch in Malaysia in 2022, the GHL SME loan facility attracted over 700 merchants and disbursed over 40 million Malaysian Ringgit (PHP285 million) in loans to date.
GHL said that after its rollout across GHL's existing merchant base in the Philippines, the GHL SME loan will be offered to the broader SME community nationwide by August 2023.
"SMEs are the lifeblood of the Philippine economy. We understand that access to reliable credit is a critical challenge for many small businesses due to the stringent requirements and the lengthy application process of banks. The GHL SME loan aims to address these challenges and provide businesses with the financial capital to compete and grow in the Philippines' thriving business environment," GHL Philippines chief executive officer Jay Tirona said.
The GHL SME loan has been approved and registered with the Philippines' Securities and Exchange Commission (SEC).
It offers a simplified loan application process.
GHL said loan applicants need only to present the authorized signatory's valid government-issued identification cards. There is no upfront payment required, ensuring that businesses can access the funding they need quickly and easily.
"The GHL SME loan facility reaffirms the company's commitment to drive a more financially inclusive ecosystem that enables SMEs to access resources needed for growth," Tirona said. (PNA)