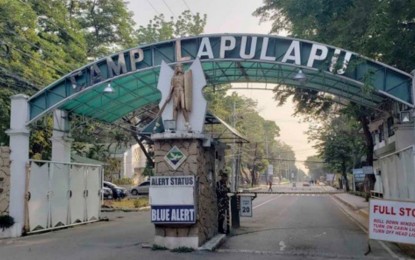 CEBU CITY - The Visayas Command (Viscom) on Monday vowed to sustain focused military operations against officials of the Communist Party of the Philippines-New People's Army (CPP-NPA) in the central Philippines to support the amnesty offered by President Ferdinand R. Marcos Jr.
Lt. Gen. Benedict Arevalo, Viscom commander, said while soldiers in the Visayas sustain the momentum in neutralizing communist rebels, they find the need to pressure ranking CPP-NPA members to surrender and avail of the amnesty.
"With the pronouncement of our President to grant amnesty to former rebels, we will sustain our relentless focused military operations to pressure the ranks of the CPP-NPA for them to lay down their arms and return to the folds of the law," Arevalo said in a statement.
Viscom's public information officer, Lt. Col. Israel Galorio, said these ranking officials operate under one remaining guerrilla front active in Northern Samar.
"What we are sure about is that the members of this guerrilla front are in low morale, considering the fall of the two of their leaders in recent security operations," Galorio told the Philippine News Agency.
In his second State of the Nation Address (SONA), Marcos said his administration is dedicated to implementing reintegration programs for former combatants.
The President said he would issue a Proclamation to complete the reintegration process and asked Congress for their support.
Arevalo, meanwhile, said they remain committed to the mandate of ending the local communist armed conflict as soon as possible.
He urged the remaining members of the CPP-NPA in the Visayas to heed the call of the national government for peace, unity, and reconciliation.
He said a wide array of assistance is waiting for the rebels who would lay down their arms and return to the fold of the law via the whole-of-government approach to addressing local communist armed conflict.
The Army official also said military personnel in the Visayas are busy collaborating with the public and private stakeholders, especially the Commission on Elections as the Barangay and Sangguniang Kabataan Election (BSKE) nears.
"This is also our way of ensuring the peaceful conduct of the upcoming BSKE in the region by preventing the CPP-NPA from sowing terror and threat to our people to generate funds and install individuals affiliated with the terrorist group," Arevalo said. (PNA)