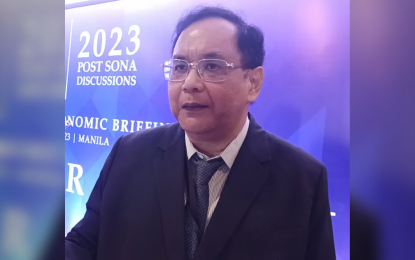 MANILA – The rates of the Bangko Sentral ng Pilipinas' (BSP) term deposit facility (TDF) rose on Wednesday, with the 14-day tenor posting undersubscription.
Data released by the central bank showed that the average rate of the seven-day facility increased to 6.5888 percent from 6.5806 percent during the auction last July 26.
The average rate of the two-week facility inched up to 6.5903 percent from last week's 6.5864 percent.
The BSP hiked the offering for both tenors to PHP150 billion for the one-week TDF and to PHP130 billion for the longer-dated facility.
Last week, the one-week TDF was offered for PHP130 billion and the two-week tenor for PHP100 billion.
During the auction this week, the shorter-dated facility attracted bids amounting to PHP151.358 billion, thus the full award.
However, tenders for the 14-day TDF only amounted to PHP128.73 billion. The auction committee accepted PHP126.23 billion.
In a statement, BSP Deputy Governor Francisco Dakila Jr. said the volume of bids submitted in this week's TDF auction is "well within the BSP's expected range of volume."
"Looking ahead, the BSP's monetary operations will continue to be guided by its assessment of prevailing liquidity conditions and market developments," he added. (PNA)