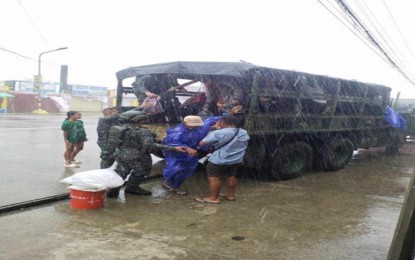 MANILA – A proposed measure guaranteeing "no one should go hungry in times of disaster" is now a step away from getting the final nod at the House of Representatives.
This is after the lower chamber on Tuesday passed on the second reading House Bill (HB) No. 8463, an act seeking to establish and construct Disaster Food Banks and Stockpiles (DFBS) in every province and highly urbanized city in the Philippines.
Dinagat Island Lone District Rep. Alan 1 B. Ecleo is the principal author and sponsor of the measure.
During the plenary deliberation, Ecleo reiterated his longtime battle cry that "no one should suffer from hunger or lack of necessary supplies in times of disaster."
The bill creating Disaster Food Banks was consolidated with the proposals of Reps. Michael M. Morden and Ivan Howard A. Guintu, who introduced bills mandating the establishment of a National Emergency Stockpile.
Ecleo emphasized that no province or city is safe from the destruction and devastation brought by weather-related events, especially in the context of climate change.
He said the local government units (LGUs) should be empowered to be able to provide adequate food and emergency supplies immediately as the need arises.
HB 8463 mandates the establishment, in every province, cities, as well as municipalities, of a central repository and supply reserve of food, water, medicines, vaccines, antidotes and other critical medical supplies. (PNA)