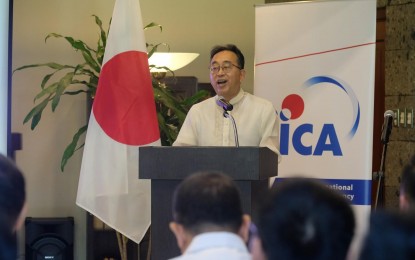 MANILA – A Japanese startup is piloting an artificial intelligence-powered (AI) disaster management tool in the Philippines to help provide real-time information in times of emergency.
The initiative is part of a public-private partnership promotion program between Spectee, Inc. and the Japan International Cooperation Agency (JICA) to mitigate risks and save more lives in disaster-prone countries like Japan and the Philippines.
Spectee, Inc., under JICA's cooperation framework, has partnered with the Office of Civil Defense and the Department of the Interior and Local Government to use the AI tool as trial in disaster prevention operations.
"JICA believes that AI brings benefits to society if we use it well. The Philippines needs and is ready for this kind of technology," JICA chief representative Takema Sakamoto said in a news release over the weekend. "We see the potential that more Filipinos would benefit from this digital innovation from Japan, particularly in the area of disaster management."
JICA said the AI would make judgments based on social media information data, while a human team on duty rechecks and verifies the information.
The information is then channeled through a dashboard, smartphone notifications and e-mail alerts.
The technology is currently used by more than 100 government organizations, including police and fire stations, and 90 percent of news organizations in Japan.
The technology visualizes the crisis using data from social media, climate information, river/road camera, and people traffic, among others.
It has primary check features based on sentence and image analysis, as well as credibility scores to help discard fake news and eliminate them from the data.
JICA has been introducing Japanese innovations to its partner countries under the JICA-PPP promotion program.
The scheme allows Japanese private companies to share their ideas and innovations in solving society's problems in various sectors, such as agriculture, education, and health, JICA said. (PNA)