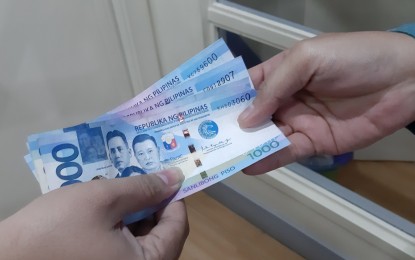 MANILA – Economists in the academe on Monday expressed optimism that the country's economy will see more encouraging growth in the year's third quarter as import season kicks in and businesses prepare for increased consumer spending towards yearend.
They were reacting to the Philippines' relatively mild 4.3 percent Gross Domestic Product (GDP) growth in the second quarter, which was markedly conservative compared to the robust 6.4 percent increase during the first three months of 2023.
In an interview, Carlos Manapat, chairman at the University of Santo Tomas's economics department, said there is much room for growth in the third quarter.
He based his projection on the cyclical preparation for Christmas, when manufacturing activity picks up in preparation for heightened demand for various goods during the holiday season.
However, Manapat said that now may also be the right time for the Monetary Board (MB) to give present interest rate levels a hard second look.
He explained that while the MB's decision to raise interest rates on several occasions earlier this year helped soften the impact of an inflation surge, increasing the cost of money also served to put investors on a wait-and-see mode.
"If their (entrepreneurs) intention was to borrow capital from the bank, they will likely put it off until interest rates go down again," Manapat said.
He added that the country's agricultural output in the coming months will play a huge part in deciding overall economic growth.
Manapat pointed out that "there is nothing wrong if inflation is coming from an increase in money supply… but not if it is coming from low agricultural production."
It can be recalled that the shortages in certain agricultural goods, most notably, onion, contributed significantly to price pressures in December 2022 until February this year.
The country's headline inflation has, since then, seen five consecutive months of decline as food prices stabilized and pump prices softened.
Meanwhile, Roberto Galang, dean of the Ateneo de Manila's John Gokongwei School of Management (JGSM), said the less-than-ideal economic growth should serve as an impetus for policy-makers to double down on key reforms.
"There is a need to promote more private investment in agriculture, more competition in digital and energy infrastructure, more public investment in transportation and more streamlining and automation of government services," he noted.
Galang explained that expediting the delivery of government services, especially in such areas as customs processing, business registration, and tax payments should be an integral part of the incumbent administration's "ease of doing business" strategy.
The dean also called for more investments in agricultural infrastructure, such as food storage facilities, to lessen the amount of produce wasted in transport.
He explained that this will help stabilize food prices, thereby preventing future food price surges, while also serving to stimulate activity in the agriculture sector. (PNA)