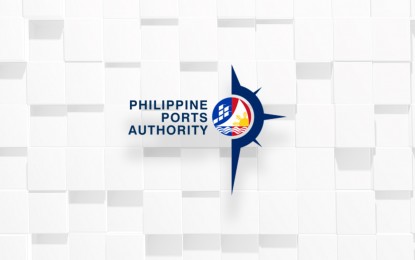 MANILA – The Philippine Ports Authority (PPA) is on track to complete 19 more seaport projects by the end of 2023, in addition to 30 seaport projects that have so far been undertaken under the administration of President Ferdinand R. Marcos Jr.
In a statement on Wednesday, the PPA said these infrastructure developments include 11 projects in Luzon, four in Visayas and four in Mindanao -- ranging from construction and rehabilitation of back-up areas, breakwaters, roll-on/roll-off (RoRo) ramps and reinforced concrete (RC) piers.
The upgrading of the general cargo berth at the Port of Sasa in Davao City with a budget of PHP902 million has largest budget among the 19 projects.
"The public can expect convenience and experience improved cargo handling with the upgrading of the general cargo berth," the PPA said.
Another is the PHP693-million project at the Port of Catagbacan in Bohol which involves the construction of a wharf and port operational area with a continuous RoRo ramp.
"Also set to be completed is the construction of the country's first dedicated cruise ship terminal at Jubang Port in Surigao del Norte amounting to PHP620 million," it said.
Other seaport projects include the rehabilitation of Claveria Port, the construction of PPA-PCG K9 academy, the Puerto Galera port expansion project and the Balingoan port expansion project in Misamis Oriental, among others.
In addition, PPA is also set to award and begin 47 new port infrastructure projects within the year.
PPA General Manager Jay Santiago emphasized PPA's goal of improving the country's economy by advancing infrastructure development -- specifically through building "high-quality ports."
"We remain optimistic that we are continuously evolving to be at par with countries observing the highest level of port standards around the world, we already made it as one of the strongest ports in Southeast Asia as of 2023," he said.
He also cited PPA's record 23.18-percent increase in net income for the first half of 2023, totaling to PHP6.9 billion -- compared to PHP5 billion for the same period in 2022.
"Good governance, transparency, and hard work are among the biggest contributing factors for completing almost 50 infrastructure projects at the end of 2023. This is another milestone for us and a testament that Philippine ports are ready to cater to local and global demands," he said.
On the other hand, the PPA also reported a 3.23 percent decrease, or PHP142.53 million, in total expenditures compared to the same period last year. (PNA)