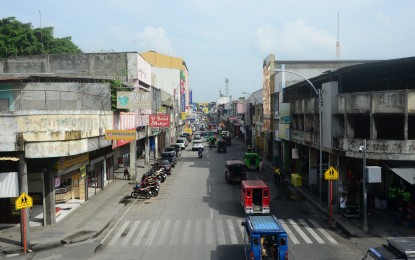 DAVAO CITY – A subsidiary of Aboitiz Power Corp. has committed to complete its underground cabling projects here by 2029.
Davao Light and Power Company Inc. senior manager for lines section Leonardo Remulta III told Manila-based energy reporters Friday that the firm will adhere to the new target implementation of the Davao City government.
Davao City's Ordinance 0177-14 Series of 2014 mandates distribution utility and telecommunication companies to place all their electrical and telecommunication wires and cables underground.
Compared to overhead lines, underground cabling minimizes risks and hazards related to the supply of electricity, makes power infrastructure more resilient from calamities so that there will be less electricity interruption, and improves the image of the area.
Initially, the project has four phases that are expected to be delivered by 2020. However, due to the coronavirus disease 2019 (Covid-19) pandemic, Davao City extended the deadline for another nine years.
Under the updated implementation plan, power and telco lines within the vicinity of Davao City Hall and busy thoroughfares--C.M. Recto, R. Magsaysay Ave., C. Bangoy St., Bonifacio, Pelayo, and E. Quirino St.--should be below the ground.
"The target areas defined under this ordinance are under the 'Kadayawan Route'. The majority of these streets are the highlight areas during major Kadayawan events like the Indak-Indak and Floral Float parades. These areas were chosen based on their historic and economic significance," Davao Light project lead and design engineer Prince Rainier Yamyamin said.
Yamyamin said around 25 percent, or 2 kilometers of the total 7.5 km underground cabling, are currently completed.
C.M. Recto St. and San Pedro St. were completed in August 2021 and February 2023, respectively.
The first phase of R.Magsaysay Ave. is now at 60 percent as Davao Light completed all major civil works, while the second phase is at 12 percent as there are ongoing rockbreaking, excavation, manhole and conduit laying, and restoration works along the Department of Social Welfare and Development office and Magsaysay Park.
Next year, Davao Light aims to start Phase 1 of the Ponciano-Pelayo streets and complete the three phases by 2027.
The two-phase E.Quirino Ave. is expected to start in 2027 and be completed in 2029. (PNA)