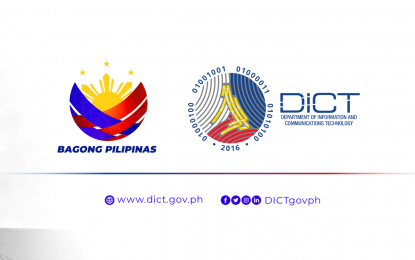 BACOLOD CITY – The Department of Information and Communications Technology (DICT) here reminded Facebook users on Wednesday to remain vigilant amid reports of cyber attacks targeting pages of local government units (LGUs) in Negros Occidental.
The latest incident involved the official Facebook page of the town of E. B. Magalona, which was hacked on Tuesday, a day after the office of Rep. Jose Francisco Benitez (3rd District) reported unauthorized access to the lawmaker's "Cong. Kiko Benitez" page.
"Public pages are really the targets of hackers, these are vulnerable. For DICT, we always remind the public to secure their accounts," said Mary Jane Agonace, provincial director of DICT-Negros Occidental.
She said users must be mindful of the privacy settings that would allow them to secure their accounts and regularly check personal details such as registered email addresses and mobile phone numbers to ensure that these still belong to them.
"There may also be friends added or messages sent, but not by the user. Those are the signs that an account has unauthorized access. That's the time the account owner or user should already update information especially the change password," Agonace said.
She added that owners or users can report and seek investigation on the unauthorized access to the authorities under the Negros Occidental Provincial Cyber Response Team.
In Negros Occidental, DICT partner agencies that cater to such requests include the National Bureau of Investigation and the Philippine National Police Regional Anti-Cybercrime Unit.
On Wednesday morning, the lawmaker's office announced they have regained control of the "Cong. Kiko Benitez" page and thanked the Meta Philippines Representative Office's Public Policy Team in Manila for their assistance.
"Through their efforts, access to the page was successfully reinstated to administrators on Aug. 22, 2023, around 12 a.m.," they said in a statement.
Benitez's office also extended its heartfelt appreciation to the DICT and its attached agency, the Cybercrime Investigation and Coordination Center, as well as the NBI-Western Visayas "for their dedication and prompt assistance".
"Our office reiterates its firm stance against all forms of cyber attacks and strongly believes in the responsible use of technology for the betterment of our nation. We express our gratitude for the swift response from the public in reporting the incident and for abstaining from interaction with the content," the statement added.
Meanwhile, the Municipality of E. B. Magalona said they are working to recover the LGU's Facebook page.
"We appeal to everyone to report to Facebook any lewd and lascivious content being posted by shameless hackers on our page. We strongly advise the public to refrain from engaging with our Facebook page while its security has been illegally breached," it said in a statement.
Earlier this month, Bacolod City's "Masskara Festival" and Cadiz City LGU's "Bilis Cadiz, Ugyon Cadiznon" Facebook pages have also been hacked. (PNA)