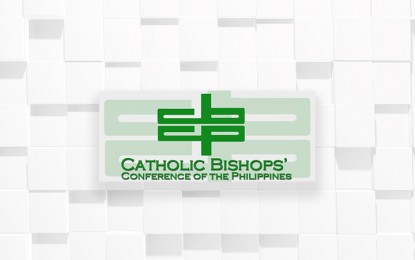 MANILA – The Catholic Bishops Conference of the Philippines - Episcopal Commission on Migrants and Itinerant People (CBCP-ECMI) expressed solidarity with the victims of the wildfire in Lahaina, Maui, Hawaii.
Bishop Ruperto Santos, vice chairman of the Commission, said the solidarity of the people in praying for the victims of the massive fire on the island, where many Filipinos also live, is important.
"It is very sad, tragic and devastating happening in Maui. Lives were lost, buildings were destroyed and lots were scorched. It is an urgent time for prayers and occasions for charity and compassion," he said in an interview over Church-run Radio Veritas.
He said prayers are most needed for healing from the experience caused by the wildfire that destroyed many homes, establishments and properties.
He offered prayers to grant peace to the souls of the victims, and also prayed for the stability and courage of the residents who survived to start their lives again.
"Let us turn to God all there, trust Him most and entrust everything, everyone to God. We pray for eternal rest for those who perished, and strength for those who are left behind," he added
Santos also asked for compassion of the faithful as any help and message of hope that can be sent to the residents of the island is important for them to recover and heal from the disaster.
"In our way and means let us help, give them hope and do what is possible for the healing of our people, and healing of the land. My prayers and holy Masses for all," he said.
The Sangguniang Laiko of the Philippines also called for help and prayers for the victims of the widespread wildfires in Hawaii
"Lanakila Church is organizing to help one another and the community. Laiko is inviting you to help. Below is the official website of the Maria Lanakila Catholic Church. The Parish Priest is Kuriakose. If you wish to send some help, there is a portal where you can send your donations. https://www.marialanakila.org/?fbclid=wAR1wnuS7we29pb5iq58Wq1LTiQeKJsNsJk8uL Yiwbx002Ez7QuOZmysc7NQ," it said in a letter signed by president Raymond Daniel Cruz Jr.
"For those who wish to connect to people on the ground in Lahaina doing relief work, here are their numbers: 1(808) 214 4365 - Fr. Kuriakose Nadooparambil - Parish Priest.
Email [email protected]
1(808) 306-6878 - John Fielding of the Knights of Columbus, Diocese of Honolulu
1(808) 292-3702 - Msgr. Terrence Watanabe," the SLP added.
For those in the Philippines who wish to send some donations through Laiko, they may also send these to this bank account:
Bank: BPI Intramuros Branch
Account Name: Sangguniang Laiko ng Pilipinas, Inc., Account # 4955-8133-62
"Please inform the LAIKO Secretariat c/o Joseph Jesalva of your donation so we can properly record them and transmit immediately," said the letter noted by CBCP-Commission on the Laity chairman Bishop Enrique Macaraeg.
Based on Department of Foreign Affairs data, there are an estimated 25,000 Filipino-Americans in Maui, or 17-percent of the island's population.
It also reported that two Filipinos were among the 115 recorded casualties. (PNA)