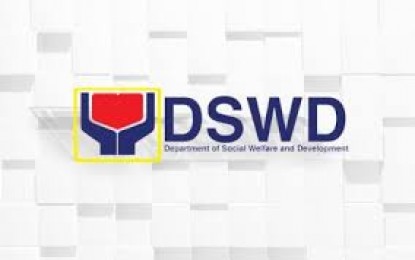 MANILA – The Marcos administration is seeking the use of PHP118.5 billion for the Department of Social Welfare and Development's (DSWD) social protection programs that will be implemented in 2024, the Department of Budget and Management (DBM) said on Tuesday.
In a statement, the DBM said the proposed allocation for the DSWD's promotive programs accounts for more than half of the department's total budget of PHP209.9 billion.
"From the DSWD's total budget, PHP118.5 or 56.46 percent, is set aside for the agency's Promotive Programs. Promotive Programs are the strategic grouping of DSWD flagship social protection projects to help reduce poverty through conditional cash transfer, community-driven development and sustainable livelihood," it said.
The DBM said PHP112.84 billion of the PHP118.5 billion would be allotted to the Pantawid Pamilyang Pilipino Program (4Ps), while the remaining PHP5.6 billion would go to the Sustainable Livelihood Program.
The current administration's goal is to bring down the poverty rate to a single digit or 9 percent by 2028.
Under the 2024 National Expenditure Program, the DSWD will receive a budget of PHP209.9 billion, higher by 5.22 percent or PHP10.4 billion from the PHP199.5 billion allocation in the 2023 General Appropriations Act.
Social welfare programs
The DBM said about PHP76.2 billion would be used for the DSWD's protective programs in 2024.
The DSWD's protective programs are the strategic grouping of sector-focused social welfare programs and services and the disaster response office.
"These programs serve DSWD's primary clients – the poor and vulnerable groups and communities that are given the means to improve their lot," the DBM said.
The DBM noted that PHP20 billion would be earmarked for the Protective Services for Individuals and Families in Difficult Circumstances; PHP49.8 billion for Social Pension for Indigent Senior Citizens; PHP10.7 million for Assistance to Persons with Disability; PHP23.8 million for Recovery and Reintegration Program for Trafficked Persons; PHP51.2 million for Services to Displaced Persons (Deportees); and PHP4.1 billion for the Supplementary Feeding Program.
It added that about PHP1.9 billion would be allocated to the Disaster Response and Rehabilitation Program, while PHP1.3 billion would be used for a separate Quick Response Fund.
Other programs
The DBM said the DSWD's Philippine Food STAMP (Strategic Transfer and Alternative Measures Program) would also receive an allocation of PHP1.9 billion.
About PHP1.2 billion would be used for the agency's Social Welfare and Development Technical Assistance and Resource Augmentation Program, while PHP71.8 million would be tapped for the Social Welfare and Development Agencies Regulatory Program, it added.
The DBM said PHP900.1 million would be allotted to the Payapa at Masaganang Pamayanan (PAMANA) Peace and Development Fund, which is exclusive to projects in conflict-affected areas identified by the Office of the Presidential Adviser on Peace, Reconciliation and Unity (OPAPRU). (PNA)