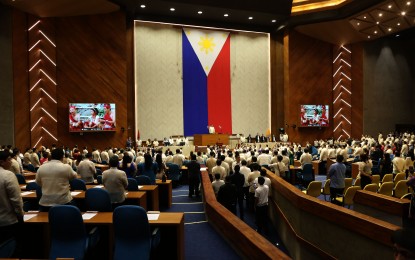 MANILA – A measure providing for a national policy in preventing adolescent pregnancies hurdled second reading at the House of Representatives.
During the plenary session on Wednesday, the lawmakers approved through voice voting House Bill 8910, or the proposed Adolescent Pregnancy Prevention Act.
The measure aims to establish a comprehensive policy addressing the sexual and reproductive health needs of adolescents.
It also seeks to prevent unintended pregnancies and reduce birth rate among adolescents, and institutionalize social protection programs for adolescent parents and their children.
Under the bill, an Adolescent Pregnancy Prevention Inter-Agency Council shall be established to serve as the policy-making body responsible for the formulation and implementation of policies and programs that shall provide family-oriented, adolescent-friendly sexual and reproductive health programs, counseling and post-delivery care of adolescent pregnancy.
The council shall be chaired by the executive directors of the Commission on Population and Development (POPCOM) and the Council for the Welfare of Children (CWC).
An Information and Service Delivery Network (ISDN) for Adolescents' Health and Development shall be organized and operationalized in all provinces and chartered cities.
School or community-based functional local centers for adolescent health and development shall likewise be established in all municipalities and cities in the country.
The bill also proposes the development of community-based and culturally-sensitive, age and developmentally-appropriate comprehensive adolescent sexuality education (CASE) through community-based information, education, and communication programs for all adolescents. (PNA)