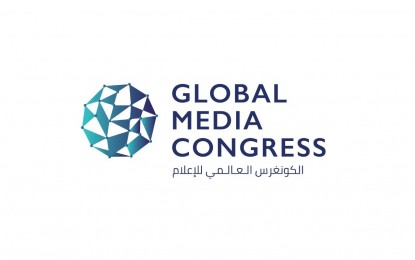 MANILA – Comprehensive workshops and an avenue for collaboration await mass communication students from 174 universities around the world during the second edition of the Global Media Congress (GMC).
Organized by the ADNEC Group, in partnership with the Emirates News Agency (WAM), GMC 2023 is scheduled from Nov. 14 – 16, 2023 at the Abu Dhabi National Exhibition Centre (ADNEC) under the patronage of Sheikh Mansour bin Zayed Al Nahyan, Vice President, Deputy Prime Minister, and Minister of the Presidential Court.
"We look forward to collaborating with WAM and all our partners in the government and private sectors to launch the second edition of the Congress," said Humaid Matar Al Dhaheri, Managing Director and Group CEO of ADNEC Group.
The GMC has extended an invitation to students from 24 universities in the United Arab Emirates (UAE), 19 Gulf Cooperation Council (GCC), 47 Arab and 84 foreign universities to take part in the upcoming three-day event, aiming to provide the participants with insights into the media industry and its functions and roles in community development.
GMC workshops -- designed to familiarize students with media technologies and tools -- will cover key topics focused on media education, environmental and sustainability-related media, sports media, as well as media education, and relevant challenges, opportunities and the utilization of innovation and new tech solutions.
The Congress will also facilitate opportunities to foster collaboration and establish media partnerships aimed at propelling the transformation, sustainability and evolution of the media industry.
On top of academic and youth participants and university students, the world's top industry leaders, specialists, and influencers will also be present during the event. (PNA)