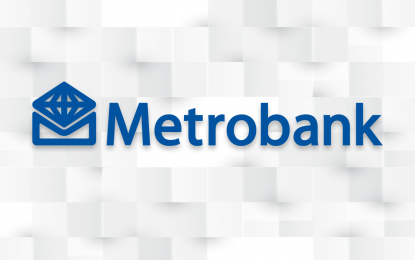 MANILA – Select transactions of Metropolitan Bank & Trust Company (Metrobank) are affected by the suspension of government work due to weather disturbances on Friday, the bank said.
In an advisory, the bank said processing of the PESONet transactions made from 3:01 p.m. of Aug. 31 up to 11:59 p.m. of Sept. 1 will be made on Monday.
Check deposits made on the morning of Aug. 31 will be credited on Sept. 4 while those deposited Thursday afternoon will be credited on Tuesday next week.
"For the same day fund transfer needs, you may send up to PHP50,000 via InstaPay using Metrobank online or Metrobank mobile app," the advisory said.
Subscription and redemption of unit investment trust funds (UITFs) and redemption proceeds set for Sept. 1, 2023 settlement are also temporarily unavailable during the day on Metrobank online, it said.
However, the bank said all its branches as well as its various platforms like the Metrobank online, mobile app, automated teller machines (ATMs) and cash acceptance machines (CAMs) "are online and available for customers to conduct their financial transactions."
"Please regulatory check Metrobank's website,
https://metrobank.com.ph
and Facebook and Twitter accounts for real-time updates," it added.
(PNA)