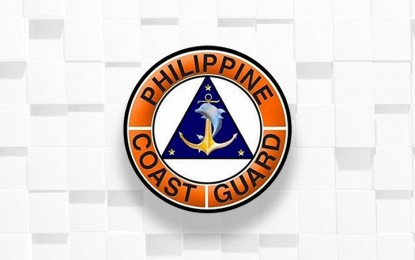 MAMBURAO, Occidental Mindoro – The Philippine Coast Guard averted a possible oil spill off the coast of Palaun town in Occidental Mindoro after a cargo ship ran aground, according to a belated report Sunday.
Capt. Edyson Abanilla, commanding officer of PCG in Occidental Mindoro, said they successfully drained over 15,000 liters of diesel from the fuel tank of MV Joegie 5 that ran aground off the coast of Paluan town on Friday.
It was reported earlier that all 14 crew members of MV Joegie 5 were. The ship was still full of fuel at the time.
Capt. Arnie Alberto, skipper of MV Joegie 5, said in an interview that the incident happened "due to strong winds and large waves."
He recounted that they were en route to Sablayan town from Bauan, Batangas when they encountered the freak weather and sea conditions, which made him decide to ground the vessel near Cape Calavite to prevent it from sinking.
Alberto said the ship was carrying 28,020 bags of cement at the time of the incident.
Abanilla said he directed the PCG sub-station in Mamburao to conduct a search and rescue operation as soon as the call for help from Alberto was received.
The PCG officer also credited the residents of Sitio Kalanginan in Barangay Harrison for immediately coming to the aid of the grounded ship's crew and initially providing them with shelter. (PNA)