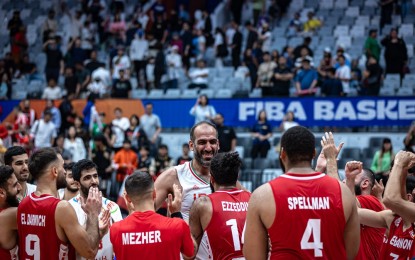 MANILA – Iconic Iranian Hamed Haddadi has announced his retirement from the national team following his last game at the FIBA Basketball World Cup 2023.
The 38-year-old Haddadi, regarded as the greatest Iranian basketball player of all time, has featured in every one of his country's World Cup campaigns as well as in two Olympic Games (Beijing, China in 2008 and Tokyo, Japan 2020 but held in 2021 due to the pandemic).
The veteran center posted 14 points and 8 rebounds in his final appearance, although Lebanon beat Iran, 81-73, in the Classification Round 17-32 at Jakarta Arena on Saturday.
"I have had a long career with the national team since the 2000s," Haddadi said after his last game, held at Indonesia Arena, as interviewed by FIBA News. "I try to play when I can even if I'm out of shape. I feel good, but I feel upset too because I leave my team."
He also expressed gratitude to his doctor who has been with him for more than 10 years and for "pushing me even if I already want to quit."
"I wish the best for the national team. We have talent but we also have to be patient if they need anything. I am here to help. It is time for the young generation. They need to get more time and more experience with more game time," he said.
Haddadi's 7-foot-2 presence will be missed by his teammates and fans alike, as he has been a dominant force across Asia and the world.
He finished his final FIBA Basketball World Cup with averages of 10 points, 6.3 rebounds, 3.5 assists and 1.6 blocks per game, moving into the top five for blocks in tournament history with 31 rejections.
He also had stints in the National Basketball Association with the Memphis Grizzlies, with whom he debuted in 2008 as a free agent after going undrafted in 2004, and with the Toronto Raptors and the Phoenix Suns.
He likewise played briefly in the Chinese Basketball Association.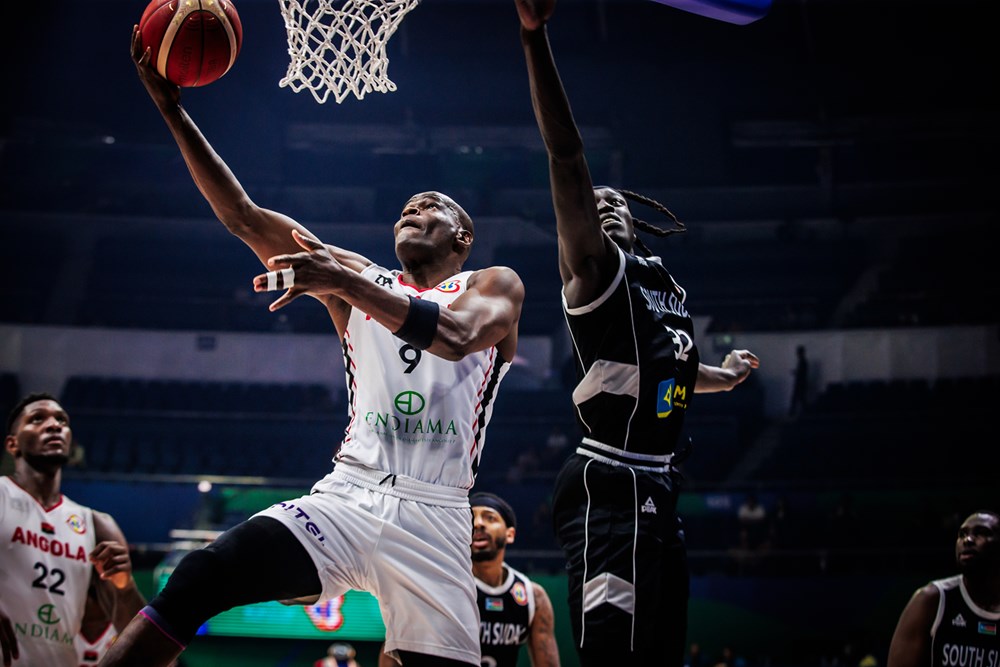 Angola's captain, too
In Manila, Angola's captain Leonel Paulo also announced his retirement after 16 years of playing for the national team.
The 37-year-old, Luanda-born Paulo played in two FIBA World Cups and one Olympic Games (2008).
He won two FIBA Africa Champions Cup championships (2006 and 2015), two FIBA Afrobasket championships (2009 and 2013) and six Angolan League championships (2006, 2007, 2015, 2019, 2021, and 2022).
He was named the Angolan League Most Valuable Player in 2015 and the Angolan League scoring champion in the same year.
"It's gonna be a little bit emotional because this is my last game with the national team. I want to thank to all my people, all the coaches for everything that they did for me. It was not easy. Thank you very much, especially to Will Voigt, who was also my coach. Thank you for everything," he said after his last game with the national team, where South Sudan beat Angola, 101-78, at Smart Araneta Coliseum in Quezon City.
Paulo played in all five of Angola's games in Manila. He averaged 1.8 points and 1.8 rebounds per game.
However, his impact goes beyond those stats. His experience and leadership as the team's captain were invaluable for his teammates and his coach, Jose Claros Canals.
"Well, first I want to thank Leo. I want to thank Leo for all his dedication, his hard work, his mentality, his desire to give everything on the court and off the court for the others," Canals said.
"Always thinking about the team first, like no one I met before. And I think that he's an example for the others, for all these youngers that they have to learn and follow for the future and try to develop with his mentality, with his way of work and his dedication through the national team."
Paulo's retirement marks the end of an era for Angola basketball, as he was one of the last vestiges of a generation that sustained Angola's status in African and World basketball. (FIBA/PNA)