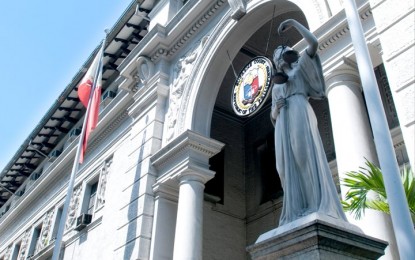 MANILA – A court worker who went AWOL (absent without official leave) since August 2018 after he was administratively charged has been dropped from the rolls.
In a resolution published online Sept. 4, the Supreme Court's (SC) Third Division ordered the dropping from the rolls of Dumaguete City Regional Trial Court (RTC) Branch 32 legal researcher, Jaime Jasmin, who had wanted to return to work after going AWOL for five years.
Jasmin had initially wanted to go on sick leave in July 2018 but was disallowed by Judge Roderick A. Maxino.
Jasmin proceeded to go on leave after the SC's Medical Service allowed a medical leave for July 2018. He, however, did not return to work after a month.
Maxino then filed an administrative complaint against Jasmin for alleged usurpation of authority but the charge was dismissed for lack of merit by the SC in February 2020.
"Respondent (Jasmin) during the pendency of the administrative complaint against him, was neither prevented nor disallowed from reporting to work. By going on AWOL for a long period of time, respondent not only failed to adhere to the high standards of public accountability imposed on all those in government service but also caused disruption to the functions and the operations of his office," the court said.
The tribunal, however, explained "the dropping from the rolls is not disciplinary in nature and that this mode of separation shall not result on the disqualification from reemployment in the government, or in the forfeiture of benefits that the concerned employee may be entitled to." (PNA)