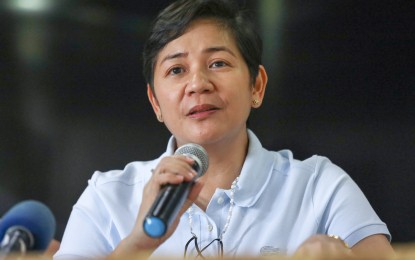 LEGAZPI CITY – The city government here will start this September the construction of a new building that will house new facilities and medical equipment to complement the services being offered at the Legazpi City Hospital (LCH).
In an interview on Tuesday, Legazpi City Mayor Carmen Geraldine Rosal said the PHP50-million project will benefit more indigent patients in this capital city of Albay and its neighboring towns.
She said the additional health facilities will be housed inside a four-story building to be constructed at the 3,000-square-meter lot owned by the city government adjacent to the LCH.
"The construction works would soon start now that the Sangguniang Panglunsod of Legazpi had already approved the PHP50-million budget for the city's Medical Arts Facility (MAF)," she said.
Rosal said that once finished, the MAF building would be equipped with 20 dialysis machines, computed tomography (CT) scan equipment, and a 2-D (two-dimensional) echocardiography apparatus on the ground floor.
"The second floor would house the consultation rooms, an animal bite treatment center, and a drug testing machine; the third floor would have 10 semi-private rooms for patients; while the fourth floor would house another 20 private rooms for in-house patients," she said.
Rosal directed the City Engineering Office (CEO) to expedite the needed permits for the project to be submitted to the Department of Health (DOH) for approval so that civil works could start without delay.
City chief engineer Clemente Ibo said they would also construct a steel bridge to connect the new building to the city hospital.
"The facilities would be soon finished due to the availability of funds for the construction," he said. (PNA)