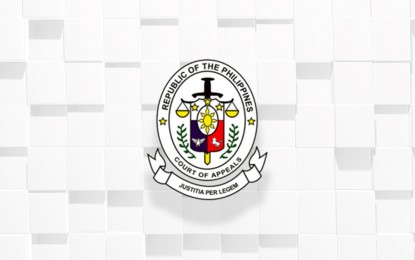 MANILA – The Court of Appeals (CA) has affirmed the 2021 decision of the Mandaluyong City court junking the illegal firearms possession case against a journalist and a union organizer.
In its 18-page decision dated Aug. 29 and recently published online, the CA's 12th Division affirmed the Mandaluyong Regional Trial Court (RTC) Branch 209 decision dismissing the case against Lady Ann Salem, an editor of alternative media outfit Manila Today and communications officer of the International Association of Women in Radio and Television, and union organizer Rodrigo Esparago.
The CA sided with the RTC's ruling that the original search warrants implemented by law enforcers for electronic gadgets were defective.
"To summarize, there was absolutely no reasonable particularity of description of the laptop and the cellphone in the search warrant that would have guided the searching officers to which laptop and cellphone to confiscate. Thus, it is a violation of the fundamental right of the private respondents against unreasonable searches and seizures," the CA said.
As regards the implementation of the search warrant, the court said there is doubt as to whether private respondents, the lawful occupants of the searched premise, were able to actually witness the search being made.
"Consequently, without probable cause, the search warrants that were issued are null and void, and the seizure of the items was illegal," the CA said in connection with the seizure of four pistols and grenades and 29 live cartridges allegedly found in plain view during the raid in December 2020 in a room at a condominium tower along Reliance St. in Mandaluyong.
Mandaluyong judge Monique Quisumbing-Ignacio had noted that instead of only one laptop and one cellphone, the law enforcers took four laptops and five cellphones.
"The raiding team did not limit themselves to the items listed in the Search Warrants... The seizure of these items is unlawful as even the 'plain view doctrine' is clearly inapplicable to these cases," the order read.
The court also found substantial inconsistencies and contradictions in the testimonies of informants Kharl Lou Dela Cruz Geronimo, Patrolman Ernie Ambuyoc and Police Capt. Michael Nathaniel Visco.
"Since the sole basis of the issuance of the Search Warrants were their sworn statements and testimonies, the Court finds that probable cause was not sufficiently established," it said. (PNA)