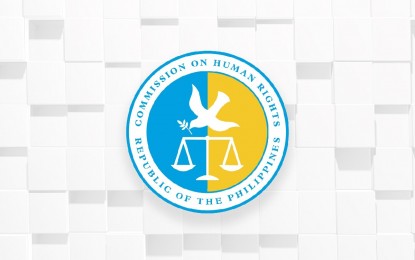 MANILA – Proposed measures aiming to establish a retirement system for overseas Filipino workers (OFWs) will uplift their standards of living, the Commission on Human Rights (CHR) said Thursday.
In a statement, the CHR expressed its support for House Bill (HB) 00176 or the Overseas Filipino Workers Retirement System Act and HB 8574 or the Kabayan OFW Pension Act.
"To this end, the proposed bills – HB 00176 and HB 8574 – are seen as steps toward fulfilling the government's obligation to uphold the people's right to social security," the commission said in a statement.
HB 00176 seeks to implement a retirement system that provides OFWs retirement benefits, dependent's pension, voluntary separation benefits, and a set retirement fund to support these benefits and similar gratuities.
HB 8574 seeks to "promote social justice and provide adequate protection to the OFWs and their dependents against the risks of old age, disability, sickness, death, unemployment, and other contingencies."
Filipino migrant workers face many challenges, including improper compensation, non-payment of wages, and even job loss.
The CHR noted that their earnings usually go to payment of debts, children's education, and living expenses.
Only about 1 percent goes to personal cash savings or capital for business at about 5 percent.
"The bills' proponents also stress that current schemes do not respond to the unique circumstances and vulnerabilities that OFWs face. The Social Security System, for example, is voluntary in nature and only matures at the age of 60 and does not allow for early retirement nor voluntary separation benefits," the CHR said.
Probe on alleged abduction
Meanwhile, the CHR dispatched on Wednesday a quick response operation through its office in Central Luzon to investigate the alleged abduction of Jonila Castro, 21, and Jhed Tamano, 22.
The two women were reported missing by the anti-reclamation network AKAP KA Manila Bay on Sept. 2.
Castro and Tamano were allegedly snatched in Barangay Lati, Orion, Bataan on Saturday on their way to conduct relief operations and consultation with communities.
Based on the statement of the AKAP Ka Manila Bay and other environmental rights groups, they volunteered to conduct research on the flooding in the area and the effects of the Manila Bay reclamation on the livelihoods of local fishing communities.
They reportedly experienced intimidation and harassment before their alleged abduction.
The CHR noted that the case happened only a few days after the observance of the International Day of the Victims of Enforced Disappearance.
"We call for immediate and exhaustive efforts from law enforcement agencies to search for the missing young environment advocates," it said. (PNA)