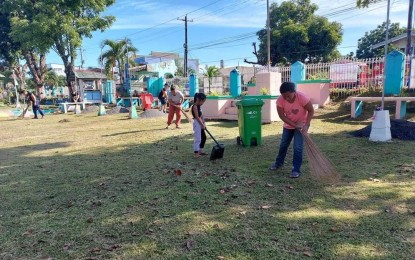 SAN JOSE DE BUENAVISTA, Antique – Antique recorded the highest drop in dengue incidence among provinces and highly urbanized cities in Western Visayas during the first eight months of the year.
Data from the Department of Health Western Visayas Center for Health Development (DOH WV CHD) show that the province recorded 259 cases and no deaths from Jan. 1 to Aug. 26 this year, compared with 2,339 cases with eight deaths during the same period in 2022.
"Dengue cases in Antique tremendously gone down by 89 percent from last year because of the strengthened vector control by the local government units (LGUs) where they advocate cleanliness among the communities after an outbreak that happened last year," Antique Integrated Provincial Health Office (IPHO) information officer Irene Duldoco said in an interview on Thursday.
Duldoco said rural health units (RHUs) have personnel dedicated to conducting fever surveillance for early detection and management of patients.
"RHU personnel go house-to-house to check if there are family members who have a fever and advise them to seek early check-up," she said.
Antique's drop in cases is even higher compared with the regional reduction of 64 percent or equivalent to 4,133 from last year's 11,614 cases, aside from being the only province with no recorded death during the period.
Negros Occidental followed with dengue cases declining by 82 percent, Iloilo province, 55 percent; Bacolod City, 53 percent; Guimaras, 47 percent; Iloilo City, 32 percent; and Capiz, 11 percent.
Cases in Aklan province rose by 2 percent based on data from DOH WV CHD.
Duldoco advised school heads, teachers and parents to maintain cleanliness in school premises and classrooms to prevent the rise in dengue cases, especially with the resumption of classes.
She said they should rid mosquito-breeding places, especially since the province experienced heavy rains and flooding due to inclement weather in the past week.
"We urge school heads, teachers, and parents to report immediately to the Rural Health Units (RHUs) if they have children who are having fever so immediate treatment is given," she added. (PNA)