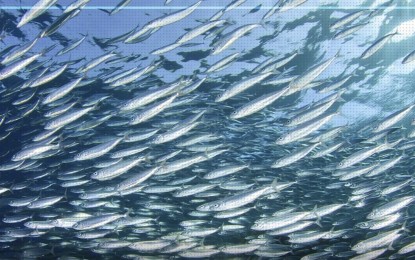 MANILA – The closed fishing season for sardines in the waters off the Zamboanga Peninsula has been adjusted and will now start in Nov. 2023 till Feb. 2024, the Department of Agriculture-Bureau of Fisheries and Aquatic Resources (DA-BFAR) said on Friday.
In a social post, the DA said the National Fisheries and Aquatic Resources Management Council unanimously approved through a resolution the adjustment in the closed fishing season in Region 9.
It said starting this year, the waters of East-Sulu Sea, Basilan Strait, and Sibuguey Bay will be closed to sardine fishing from November 15 to February 15, simultaneous with the closed fishing season for small pelagics including sardines in the Visayan Sea.
According to the DA-BFAR, the adjustment stemmed from research of the bureau's National Stock Assessment Program and the National Fisheries Research and Development Institute (NFRDI) in Region 9, which shows that the spawning period of mature sardines peaks during the months of October until January.
The previous duration of the closed season from Dec. 1, 2023 to March 1, 2024 excluded November.
DA-BFAR National Director Demosthenes Escoto, however, said their plans are subjected to reconsiderations and analysis.
"Our policies are continuously subjected to reviews and assessments. If scientific researchers find our measures in need of improvement, then, we commit to modifying our programs based on scientific evidence," he said.
Under BFAR Administrative Circular No. 255 s. of 2014, the implementation of the closed season must be constantly reviewed by BFAR, NFRDI, the academe, and industry experts to determine the best management strategy that would ensure the sustainability and conservation of the sardines. (PNA)