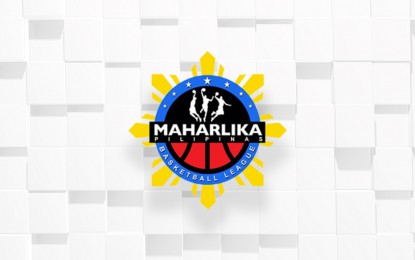 MANILA – Zamboanga exacted revenge on Nueva Ecija with a 67-65 win in their much anticipated Maharlika Pilipinas Basketball League finals rematch on Monday night at the Vitaliano Agan Coliseum in Zamboanga City.
Judel Fuentes won it for Zamboanga in its lone home stand for the regular season as he nailed two free throws with 12 seconds left as an unsuccessful challenge doomed Nueva Ecija, the defending national champion, in the end.
Fuentes' game-clinching perfect trip from the charity stripe made up for his costly split in his previous pair of free throws that somehow kept the door open for Nueva Ecija.
After Fuentes settled for 1-of-2 from the line, Roi Sumang completed a three-point play that cut the lead down to two, 65-63, with 17 seconds remaining.
Byron Villarias then stole the ball off Jaycee Marcelino's inbound pass and scored on a layup that tied the game up at 65-all with 14 seconds on the clock.
However, Villarias bumped Fuentes while he was double-teamed, prompting the referees to call a foul on Villarias.
Nueva Ecija coach Jerson Cabiltes risked his final timeout to challenge the Villarias foul, but the referees interpreted in the instant replay that they called the foul right, and Fuentes made the eventual winning free throws.
Now without a timeout to use, Sumang could not find a way to get past Marcelino, and time ran out on him without even dishing out a pass.
Fuentes finished with 14 points, two rebounds and one assist, while Marcelino added 10 points, four rebounds, seven assists and four steals for Zamboanga, which overtook Quezon, 84-80 loser over Batangas City in the first game, for fourth place in the South Division at 18-8.
Michael Juico had 11 points, two rebounds and two blocks for Nueva Ecija, which dropped to 21-5, just one game ahead of San Juan for second place in the North Division standings.
Batangas City needed overtime to take down Quezon even as the former only pulled away late into the extension.
Jong Baloria hit a crucial stepback three to put Batangas City up by four, 78-74, with 44 seconds left, while MJ Dela Virgen made six straight free throws to help defuse Quezon's final stand that saw Alfrancis Tamsi making three charities and Topeng Lagrama hitting a triple to keep their team in the game.
Baloria finished with 17 points, six rebounds and two steals, while Jeckster Apinan added 15 points, 10 rebounds, four assists and two steals for Batangas City, which moved up to 20-5, a full game behind Bacoor City for the top spot in the South.
Lagrama fired 16 points, two rebounds and six assists for Quezon, which dropped to 17-8 and coupled with Zamboanga's win fell to fifth place in the same conference. (PNA)