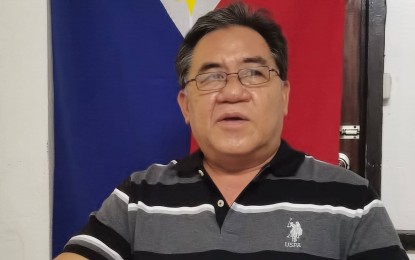 DUMAGUETE CITY – Some voting centers in Negros Oriental have been transferred in time for the Barangay and Sangguniang Kabataan Elections (BSKE) next month, a Commission on Elections (Comelec) official confirmed Wednesday.
Lawyer Eliseo Labaria, acting provincial election supervisor of Negros Oriental, said the Comelec central office had earlier approved the transfer for various reasons.
Labaria, however, could not immediately say how many voting centers were affected by the transfer.
"Some voting centers had to be transferred for varied reasons, such as lack of space due to an increase in registered voters or for public safety, such as having been damaged by a storm," he said.
Labaria cited as an example is the voting center at Tamao Elementary School in Barangay Tamao, Jimalalud, which was moved to Cabang Elementary School in Barangay Cabang of the same town.
He assured that registered voters in the affected areas have been or will be informed of the movement so they can easily find their assigned new voting centers.
The barangay officials have been informed of the transfers, he added.
Meanwhile, Comelec chairman George Erwin Garcia will announce Saturday the final date of the conduct of BSKE in Negros Oriental.
Garcia will be visiting Negros Oriental for a coordinating conference with the Armed Forces of the Philippines, Philippine National Police, Coast Guard and other line agencies in preparation for the BSKE, lawyer Lionel Marco Castillano, Comelec Region 7 director, told the Philippine News Agency.
Castillano said Garcia is expected to share the results of the public hearings held here last June on the proposed deferment of the BSKE in Negros Oriental as sought by some national officials.
The proposal was to give more time for government security forces to map out a tight contingency plan to avert violence, threat and intimidation following the March 4 assassination of the late Governor Roel Degamo. (PNA)