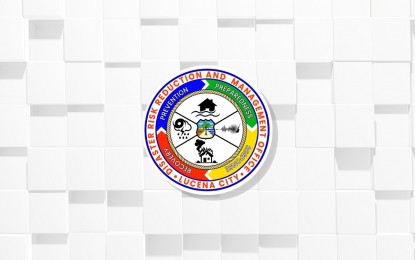 LUCENA CITY – The rescue services office in this city is now capable of providing assistance to residents within 10 minutes after receiving a call for help.
The Lucena City Disaster Risk Reduction and Management Office (LCDRRMO) on Thursday said the speedy response is made possible by the activation of an "Emergency 911" service, which is the first in Calabarzon.
In an interview, LCDRRMO head Janet Gendrano said it took over a year before the 911 National Office under the Department of the Interior and Local Government (DILG) issued the "Go Live Certificate" for activating the Emergency 911 System starting on Monday.
Emergency 911 involves a three-way communication component --the citizens, the dispatchers inside the command center, and the responders in the four quadrants created by Gendrano's office.
Gendrano said villages are grouped for each quadrant which will have a round-the-clock team of responders who will immediately act based on the cases given by the dispatcher.
The responders consist of personnel from the Bureau of Fire Protection (BFP) Special Rescue Force, City DRRMO, Barangay Emergency Team and volunteers who underwent several days of extensive training that included basic life support system, she added.
Partnering with the PLDT Inc., the LCDRRMO mounted a geo-fence for the whole city, basically establishing a closed web to easily zero in on the location of the calling citizen who needs urgent assistance.
Gendrano assured that no matter how remote the source of call is, their responder will reach the area in less than 10 minutes.
"For now, the citizen app will be available on Android and soon on iOS (iPhone Operating System) and calling Emergency 911 is free and even if a person has no cellphone load," she added.
The LCDRRMO is still waiting for its first call for help under the new system.
Gendrano said they expect to attend to calls with regard to road crashes and medical emergencies.
Meanwhile, Gendrano disclosed that Lucena's city council is now drafting an ordinance that will penalize prank callers.
She warned that information technology experts can trace all callers through a citizen's app.
She added that before the app can be downloaded, the user is required to register, provide a government-issued identification card and submit a facial verification step.
The Emergency 911 office is located at the City DRRMO command center in Barangay Ilayang Iyam. (PNA)