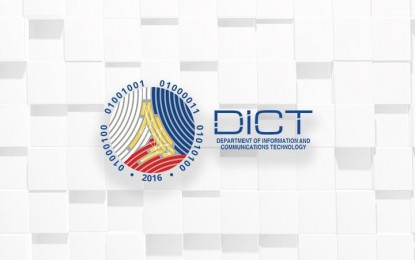 MANILA – The Department of Information and Communications Technology (DICT) will monitor online applications such as delivery apps, payment platforms and shopping platforms like Lazada and Shopee, to ensure consumer protection, and even government apps for its efficiency.
This would be done through the Consumer Application Monitoring Systems (CAMS) platform, an initiative of the DICT's Cybercrime Investigation and Coordinating Center (CICC), that was launched last Sept. 13 at the National Cybercrime Hub in Bonifacio Global City, Taguig City.
In a statement Friday, DICT Secretary Ivan John Uy said the launching of the CAMS platform is a "good opportunity" for collaboration between the private and government sectors.
"This will be a useful tool to identify the performance and the problem with government applications," he said. "People often blame poor online services for connectivity although sometimes the problems are in poor applications."
CICC Executive Director Alexander Ramos said the platform will help in educating the public.
"It's not a warning, but rather it's a tool. Our objective is to educate the public. People should understand we are not here to put down or to put up anyone," he said. "And, you know, we are here for the public to understand that there are options."
Through the CAMS platform, consumers can identify in real time which applications are performing well.
Private companies and government agencies using applications can also identify in real time the performance of their respective applications and improve their services.
Ramos said the CICC will release to the public regularly the result of its monitoring of applications.
"Definitely, all the popular apps will be monitored here as part of the consumer protection of CICC. We are going to monitor the performance up until the public gets their money's worth," he said.
The consumer monitoring systems will be implemented by the CICC and will be deployed in 100 city locations nationwide, including one at the National Cybercrime Hub.
The project is in collaboration with Mozark Pte Ltd., a leading digital company with offices in Singapore and in the Philippines. (PNA)