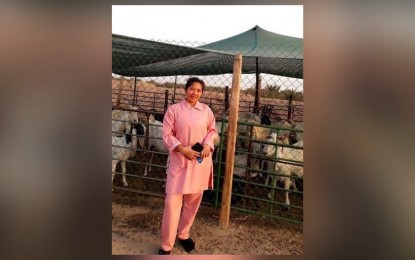 MANILA – The late Department of Migrant Workers (DMW) secretary Susan Ople may be "looking down from heaven" with a smile after the rapist and murderer of overseas Filipino worker (OFW) Jullebee Ranara was meted out a 15-year sentence, President Ferdinand R. Marcos Jr. said on Friday.
Marcos said the pursuit of justice will be complete with a fair appeal process.
"We hope that the appeal process will be conducted fairly, and justice will be served accordingly," Marcos said in a post on his X (formerly Twitter) account.
He lauded the Philippine Embassy in Kuwait, DMW and the Kuwaiti authorities for working on Ranara's case.
He added that he takes comfort "in thinking that Toots (Ople) and Jullebee are looking down from heaven with smiles."
"Their legacy serves as a reminder of our duty to protect and support our fellow countrymen, regardless of where in the world they may be," the President said.
Ranara was killed by the 17-year-old son of her employer. Based on reports, her burnt body was found in the desert of Kuwait on Jan. 22.
The perpetrator was arrested within 24 hours of the discovery of the body and confessed to the crime.
The Department of Foreign Affairs (DFA) reported in a statement Thursday the imprisonment for murder and another year for driving without license.
The penalties are considered "lesser" because he is a minor. He has 30 days to appeal the judgment before the Court of First Instance.
Ranara's family has not received compensation from the employer.
The DFA, apart from monitoring the case, paid for Ranara's lawyer from January to July.
The DMW then took over the legal fees and assured free education for Ranara's children.
The Social Security System gave her family more than PHP100,000 in death and funeral benefits, on top of financial assistance from officials and employees.
The Overseas Workers Welfare Administration also gave about PHP1 million in benefits and insurance to the family.
Ople, who died on Aug. 22 after a lingering illness, immediately visited the relatives of Ranara after the body was discovered.
Ranara's death was followed by a temporary ban on the deployment of first-time workers to Kuwait. (PNA)