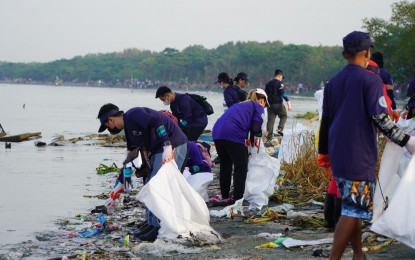 MANILA – About 500 individuals joined the cleanup drive in Barangay Tanza Uno, Navotas City on Saturday to mark this year's observance of International Coastal Cleanup (ICC) Day, the Bureau of Fisheries and Aquatic Resources (BFAR) said.
Dubbed "Clean Seas for Healthy Fisheries," this year's theme reflects the agency's appeal for the public to cooperate in maintaining waste-free bodies of water to ensure a thriving fisheries industry, BFAR National Director Demosthenes Escoto said.
"All bodies of water are connected, so I hope we can work together for a clean and abundant ocean. I am optimistic that by working together, we can ensure that our oceans and coastal regions continue to be a source of life, inspiration, and prosperity for all," he said in a statement.
Escoto led BFAR's central and National Capital Region (NCR) offices and stakeholders from New Era High School, Asian Social Institute, and Lingkod Tao-Kalikasan in the activity, held at the Marine Tree Park in Navotas City.
The cleanup, held concurrently with other activities worldwide as part of the celebration, was supported by the local government of Navotas City, the Department of the Interior and Local Government - NCR, and the Metro Manila Development Authority - Navotas.
Escoto noted that the protection of natural resources is a "matter of utmost urgency and global significance," underscoring the importance of oceans, seas, rivers, and coastal areas for the livelihoods of Filipino fisher folk.
"The livelihood of millions of our countrymen depends on our ocean. So it's fair to say that when the ocean is clean, fishing is plentiful, and livelihoods are stable," he said.
Escoto also highlighted their commitment to ocean conservation and protection, with partner institutions expressing their support for the agency's programs, particularly those related to coastal resource management.
These include the implementation of the "Malinis at Masaganang Karagatan: The National Search for Outstanding Coastal Communities," which incentivizes local government units demonstrating exemplary sustainable fisheries development efforts.
The BFAR has also launched the "Balik Sigla sa Ilog at Lawa" (BASIL) program, wherein they rehabilitate minor lakes and reservoirs located in upland and landlocked areas to restore their ecological health and bolster the populations of native and endemic fish species.
Meanwhile, the Department of Agriculture - Bureau of Plant Industry (DA-BPI), together with various public and private organizations, also participated in the International Coastal Cleanup Day 2023 at the SM by the Bay Mall of Asia in Pasay City.
In a social media post on Saturday, the DA-BPI said equipped with gloves, sacks, and tongs, their volunteers eagerly picked up debris littering the coastal area, such as pet bottles, discarded clothing, torn cardboard boxes, plastics, and other waste items washed ashore.
The annual event focuses not only on collecting trash washed ashore but also on raising awareness of the negative impacts of water pollution on marine life.
The ICC is a global initiative to maintain and safeguard coastal ecosystems.
The yearly event unifies individuals, communities, and organizations from different countries to work together to clean up and restore the coastal environments.
In Legazpi City, a total of 3,088 kg. of solid waste was collected by volunteers who joined the ICC Day along the coastal shorelines in Barangays Lamba, Puro and San Roque.
The activity, spearheaded by the Department of Environment and Natural Resources-5 (DENR-Bicol), was participated in by hundreds of uniformed and non-uniformed personnel of the Police Regional Office (PRO) 5.
"The PRO-5 supports this activity since it is in line with our Makakalikasan program. This will save our ocean from pollution and waste, which will surely benefit us and the generations to come. We are not just here to maintain peace and order but we are also ready to protect our environment," PRO-5 spokesperson Lt. Col. Malu Calubaquib said.
The 709 volunteers collected cigarette butts, plastic cups, food and candy wrappers, boxes, bottles, bottle caps, clothing, diapers, slippers, face masks, toys, and appliance parts along the coastal shorelines of the three barangays.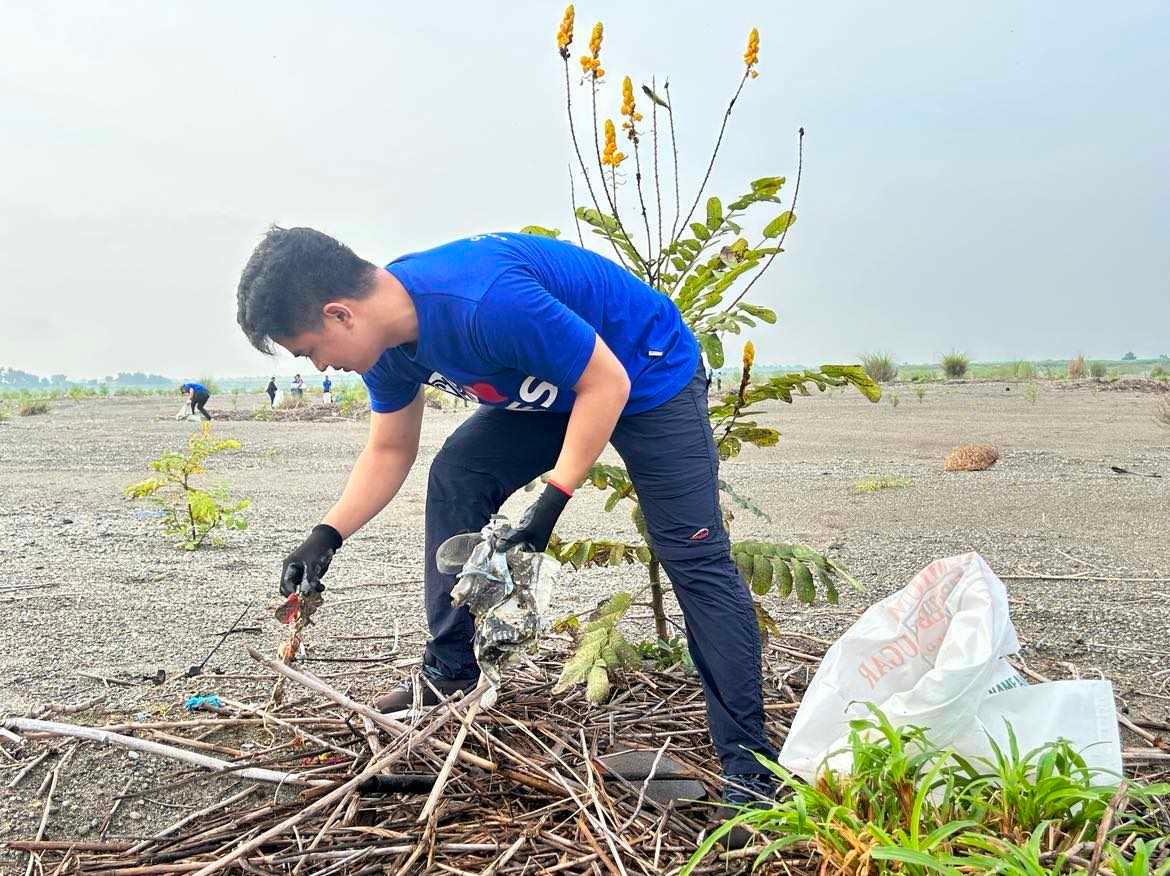 Over in Peñablanca town, Cagayan province, some 500 volunteers from the business sector, national government agencies and local government units endured hot temperature in cleaning the Pinacanauan River and its tributaries.
They collected at least 2,200 kilos of garbage such as plastic wrappers, straws, bottle caps and polystyrene foam products.
"Improper waste disposal affects the environment, including marine biodiversity," said Director Gwendolyn Bambalan of the regional DENR.
Maria Angelica Perez, a student leader, said they will constantly help conserve the environment as they will soon be the adult leaders who will spearhead environmental advocacy and volunteerism.
The heat index in Aparri and Tuguegarao City shot up to 42 (danger) and 41 (extreme caution), respectively on Saturday.
7 dolphins spotted in Palawan
In Palawan, members of the El Nido Managed Resource Protected Area (ENMRPA) and volunteers spotted a pod of seven dolphins while doing a cleanup drive, also on Saturday.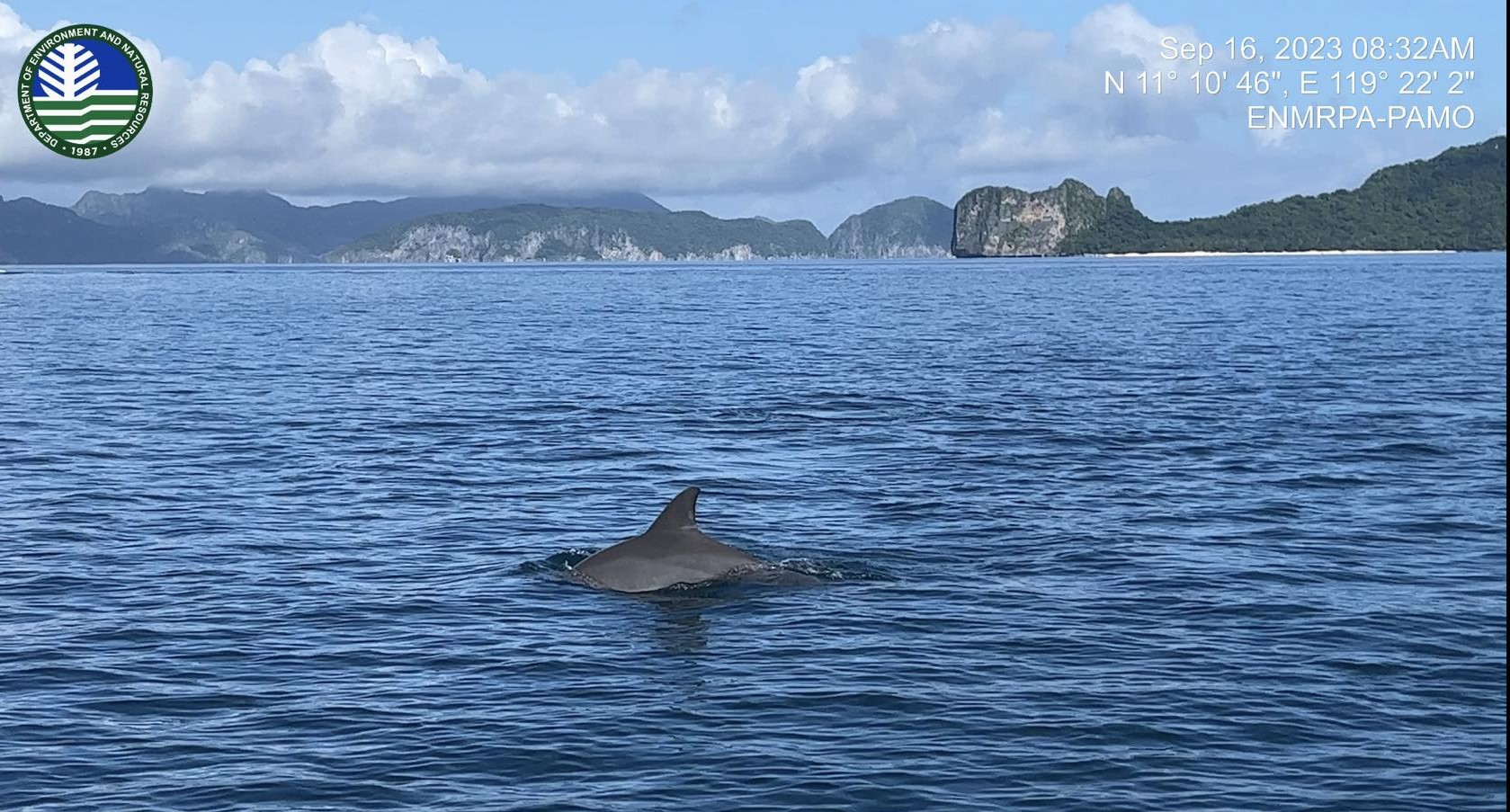 ENMRPA park operations superintendent Mildred Suza said the presence of the marine mammals indicates the current health and preservation of their habitat, "a timely incidence as ICC gears toward concerted global efforts to protect the marine ecosystems."
Felix Mirasol Jr., DNER-Mimaropa executive director, said the dolphins sighting was a manifestation of the relentless efforts and synergy by ENMRPA, local government units, volunteer divers and the community in taking care of protected areas.
"I am excited to see these marine mammals myself as I look forward to strengthening the partnership between the DENR and the stakeholders in protecting El Nido and the rich biodiversity that thrives in the area," he said. (With reports from Villamor Visaya Jr./Izza Reynoso/PNA)