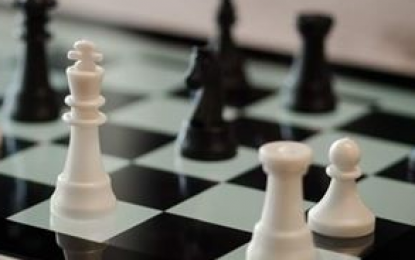 MANILA – National Master (NM) titles, norms and FIDE rating points will be staked in the Philippine National Amateur Championships in Tagaytay City from Oct. 6 to 8.
Around 200 of the country's titled players as well as young master aspirants are expected to battle it out in four divisions (Open, Women, Juniors and Kiddies) and share the total purse worth PHP100,000.
The National Chess Federation of the Philippines (NCFP), Cavite Vice Governor Athena Tolentino and NM Srihaan Poddar organized the nine-round, three-day tournament.
Poddar, a 15-year-old chesser, impressively raised the prize pool to make the event possible.
"It is heartening to see and state that a Grade 10 student from International School Manila (Poddar) and a passionate chess enthusiast has made remarkable strides in his mission to promote chess and FIDE rated tournaments within the country," NCFP president Butch Pichay said in a news release on Sunday.
"Through his earnest efforts in engaging with numerous, generous donors and sponsors, Srihaan has successfully been able to raise funds for the prizes to the upcoming event. We thank him for all his efforts, unwavering commitment, interest, and contribution to the world of chess in the Philippines," he added.
The Open champion will take home PHP15,000 while the Women, Juniors and Kiddies titlists get to pocket PHP5,000 each plus trophies, a chess clock and a chess set, and a possible NM title.
NCFP chief executive officer Grandmaster Jayson Gonzales, who will handle the meet with chief arbiter Reden Cruz as tournament director, added the top 10 in each group would also receive money prizes apart from trophies and medals.
Philippine Sports Commission chair Richard Bachmann is also backing the event. (PNA)