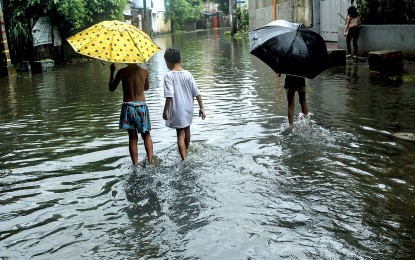 MANILA – The majority or 87 percent of leptospirosis cases nationwide reported from Jan. 1 to Sept. 2 are males, an official of the Department of Health (DOH) said Monday.
DOH Epidemiology Bureau Director Alethea de Guzman said individuals belonging to the older age groups are affected by leptospirosis, specifically those who are 20 to 49 years old or those who go out to work.
"Nitong mga na-report na kaso ng 2023, nakita natin na 87 percent ay among sa mga kalalakihan (With the reported cases in 2023, we saw that 87 percent are among the males)," she said.
About 14 percent of cases have farming-related occupations, almost 8 percent are laborers, 6 percent are students, nearly 4 percent are drivers and 2 percent have fishing-related jobs, she added.
As of Sept. 2, the DOH has logged a total of 3,728 cases of leptospirosis nationwide --70 percent higher than the recorded cases for the same period last year.
De Guzman said the increase in cases started middle of July along with the entry of a number of storms in the country.
"In the recent three to four weeks, we have recorded 733 cases nationwide and this is 32 percent higher than the cases recorded five to six weeks higher. A downtrend in cases is seen in the recent one to two weeks," she said.
She added most of the exposures of the cases in the recent four weeks are flood-related, 427 cases; and agriculture-related, 56 cases.
Six out of the 17 regions in the country show an increase in cases. These are the Bangsamoro Autonomous Region in Muslim Mindanao (BARMM), National Capital Region, Ilocos Region, Region 4-A (Calabarzon), Central Visayas, Zamboanga Peninsula, Northern Mindanao and Davao Region.
The case fatality rate (CFR) in these regions is also higher than the 11 percent national rate.
The CFR for the BARMM is 14.29 percent; NCR, 11.24 percent; Ilocos Region, 16.22 percent; Region 4-A (Calabarzon), 13.88 percent; Central Visayas, 11.11 percent; Zamboanga Peninsula, 11.54 percent; Northern Mindanao, 14.89 percent; and Davao Region, 15.71 percent. (PNA)