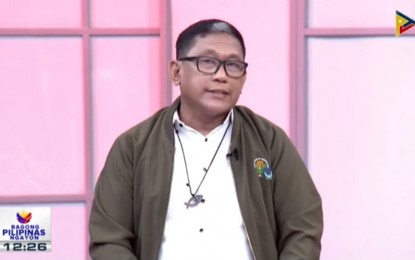 MANILA – The Bureau of Fisheries and Aquatic Resources (BFAR) would implement a closed fishing season in some of the country's waters in the last quarter of the year, an official said Monday.
"This is the time of the year where we temporarily close some of our major fishing grounds like the one in North Eastern Palawan for galunggong (round scad) fishing. The closed fishing season is very good as a conservation measure, because we give the fish a chance to reproduce, repopulate," said Nazario Briguera, BFAR spokesperson and head of the agency's Information and Fisherfolk Coordination Unit head, in an interview with PTV's Bagong Pilipinas Ngayon program.
Aside from galunggong, he said the temporary ban on fishing every year also includes sardines and small pelagic fish.
"Yes, every year, I think October, November and then until December, it varies, we have North Eastern Palawan for galunggong, we also have it in Zamboanga for sardines. And commercial fishing operations are being closed. And we also have it in the Visayan Sea for small pelagics. So, different fishing grounds implement a closed fishing season," he added.
BFAR, the Philippine National Police-Maritime Group (PNP-MG) and the Philippine Coast Guard (PCG) have been enforcing the closed fishing season.
Briguera noted that compliance with the measure has increased in past years as more people now understand its importance.
"And apart from that (closed fishing season), we are expanding aquaculture development, because when our aquaculture development is extensive, our ocean can also rest, because we ourselves are learning to raise fish through fish farming," he added. (PNA)