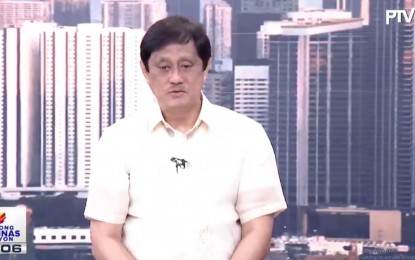 MANILA – The Department of Agrarian Reform (DAR) is set to establish condonation quick response centers in all its offices nationwide to attend to concerns of agrarian reform beneficiaries (ARBs).
In a public briefing on Monday, DAR Secretary Conrado Estrella III said he will sign a Special Order (SO) on the creation of the quick response centers.
He said agrarian reform lawyers will be assigned to the quick response centers to help process the application of ARBs for the condonation of debt and amortization under Republic Act (RA) 11953 or the New Agrarian Emancipation Act (NAEA).
President Ferdinand R. Marcos Jr. signed the NAEA, which condones all loans, including interests, penalties, and surcharges incurred by ARBs from land awarded to them, into law on July 9, 2023.
Last September 12, DAR presented to the President the law's Implementing Rules and Regulations (IRR).
The IRR provides procedures to accelerate the processes of condonation of the agrarian debt and the payment by the government of unpaid just compensation to landowners for lands acquired under the voluntary land transfer or the direct payment scheme (VLT/DPS).
About 610,054 ARBs are expected to benefit from the law, which, Marcos said, would help the government attain its bid for food security.
The condonation covers an estimated 1.173 million hectares of land, with an estimated PHP57.55 billion in unpaid amortizations.
RA 11953 also terminates the payment of PHP206.247 million in unpaid just compensation to the landowners by 10,201 ARBs tilling 11,531 hectares of land acquired through the VLT/DPS.
Additional benefits for ARBs include exemption from payment of estate tax and mandatory inclusion in the Registry System of Basic Sectors in Agriculture to give them easy access to support services of the Department of Agriculture.
The law also orders the outright condonation of the principal loan of PHP14.5 billion, including interests, penalties, and surcharges of the 263,622 ARBs tilling some 409,206 hectares of agrarian reform lands.
The condonation of the remaining PHP43.057 billion in unpaid debt of 346,432 ARBs tilling 763,894.66 hectares of agrarian reform lands will be completed within three years from July 24, 2023, or the date of the effectivity of RA 11953. (PNA)