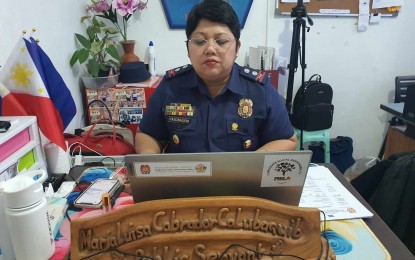 LEGAZPI CITY – The Police Regional Office (PRO) 5 (Bicol) solved almost 95 percent of the crimes reported from Jan. 1 to Sept. 18.
PRO-5 spokesperson, Lt. Col. Maria Luisa Calubaquib, said Wednesday out of the 13,616 crimes recorded over the period, 94.89 percent or 12,920 cases were solved.
"A case is considered 'solved' when four elements – the offender has been identified, there is sufficient evidence to charge him, the offender has been taken into custody, and the offender has been charged before the prosecutor's office or court of appropriate jurisdiction – are present," she said.
Calubaquib attributed this result to heightened and more aggressive police operations across the region.
PRO-5 reported that 714 anti-drug operations were conducted during the period, leading to the arrest of 755 offenders, three deaths, and the confiscation of illegal drugs with an estimated street value of PHP67.7 million.
It said 1,414 operations were launched to net loose firearms, resulting in the arrest of 164 individuals, five deaths, and the seizure or surrender of 1,549 firearms. A total of 102 cases were filed in court.
Meanwhile, a total of PHP960,202.30 cash bets were recovered from 1,983 suspects during anti-gambling operations.
In the campaign to protect the environment, 288 operations led to the impounding of PHP10 million worth of confiscated items.
Illegal logging operations numbered 288, leading to the arrest of 282 individuals, the sequestration of 35,201 logs and 2,634 flitches, valued at PHP1.1 million.
A total of 3,950 wanted individuals were arrested, including 97 at the regional level, 75 at the provincial level, 81 at the city level, 446 at the municipal level, and 3,251 other wanted persons.
"In our dedication to tackling criminal gangs, we have launched 27 operations, leading to the arrest of 14 individuals, with one fatality and 13 voluntary surrenders," Calubaquib said.
As to the campaign against insurgency, 78 individuals were arrested, 98 voluntarily surrendered and two died. A total of 51 firearms and 79 explosives were recovered.
"These statistics underscore our steadfast commitment to ensuring the safety and security of our communities. PRO-5 encourages continued cooperation from the public by urging them to report crimes and provide information that can be instrumental in preventing and resolving criminal activities," Calubaquib said. (PNA)