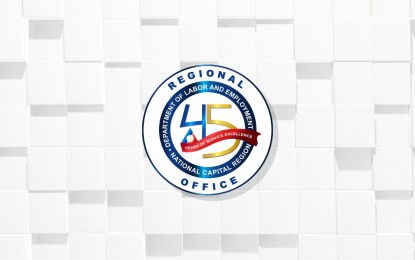 MANILA – The Department of Labor and Employment-National Capital Region (DOLE-NCR) on Wednesday said it has adopted an appointment system for the release of alien employment permits (AEPs).
"In the interest of service and continuous process improvement in the issuance of Alien Employment Permits (AEPs), please be informed that the released of approved AEPs will be through pick-up on a scheduled basis. Once the card is printed, clients will be notified of the scheduled pick-up," DOLE-NCR director Sarah Buena Mirasol said in an advisory.
Mirasol said AEPs can be claimed via an authorized representative or courier service.
Foreigners have been advised to immediately contact AEP Releasing Team at [email protected] and/or 09666526442 should there be any conflict with the schedule.
Meanwhile, Mirasol said clients with urgent requests for release of AEPs with valid reasons will be accommodated.
"Urgent requests for release of AEPs with valid reasons such as expiring 9(g) visa or foreign nationals who will be on a business trip and the like can be considered once prior request was made subject to confirmation of schedule of the Releasing Section," she added.
Mirasol said AEP clients have until Oct. 31 to submit their quarterly AEP reports per Section 25 of Department Order 221-21 or the Revised Rules and Regulations in the issuance of Alien Employment Permits to Foreign Nationals.
The AEP is a document which authorizes a foreign national to work in the country.
It is issued by the labor department after determination of the non-availability of a Filipino who is competent, able and willing at the time of application to perform the services for which the alien is preferred. (PNA)