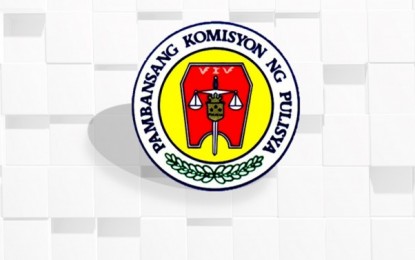 MANILA – A total of 11,363 out of 37,859 examinees passed the latest Philippine National Police (PNP) Entrance and Promotional Examinations, the National Police Commission (NAPOLCOM) said on Thursday.
This translates to a 30.01-percent passing rate of the exams on June 17 and 18 at 30 designated testing centers across the country, the NAPOLCOM said in an advisory.
The total number of passers include 5,641 out of a total of 27,908 examinees of the police entrance exam and 5,722 out of 9,951 active police officers who took the promotional exam.
The 5,722 police officers who passed the promotional examinations per category are as follows:
--Police Officer 1st Class Examination for Police Major and Police Lieutenant Colonel (60 passers);
--Police Officer 2nd Class Examination for Police Lieutenant and Police Captain (231 passers);
--Police Officer 3rd Class Examination for Police Master Sergeant, Police Senior Master Sergeant, Police Chief Master Sergeant and Police Executive Master Sergeant (3,099 passers);
--Police Officer 4th Class Examination for Police Corporal and Police Staff Sergeant (2,332 passers).
The eligibility conferred upon passing the PNPE Examination is one of the requirements for appointment in the PNP as a Patrolman/Patrolwoman, while passing the corresponding promotional examination is a requirement for promotion to a higher rank.
The list of successful examinees will be posted at the NAPOLCOM One-Stop Shop (NOSS) at its Central Office in Quezon City and can be viewed at its website www.napolcom.gov.ph.
It added that an individual Certificate of Eligibility or Report of Rating will be sent by mail to all examinees. (PNA)