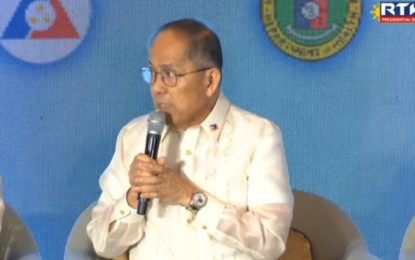 MANILA – The Department of Labor and Employment (DOLE) on Thursday released additional policies to ensure effective prevention and control of Human Immunodeficiency Virus/Acquired Immunodeficiency Syndrome (HIV/AIDS) in workplaces.
In Labor Advisory No. 22, Labor Secretary Bienvenido Laguesma urged private sector employers to provide their employees access to different health-related services such as the creation of a workplace HIV/AIDS prevention and control program with the inclusion of awareness raising-related activities, referring employees requiring HIV/AIDS-related health services to health department's retained hospitals and social hygiene clinics, and accessing healthcare services and facilities such as those provided by the PhilHealth Konsulta Package, for employees requiring further examination.
Laguesma also encouraged companies to provide work accommodations and arrangements for employees needing medical attention due to their disease.
These include paid leave benefits on top of existing leave benefits under the company policy, collective bargaining agreement, the Labor Code of the Philippines and special laws; flexible work arrangements, rescheduling of work hours, and adoption of other work arrangements, including telecommuting, and other benefits.
Laguesma likewise reminded employers to safeguard the confidentiality of the concerned employee's medical records pursuant to Republic Act (RA) 10173 or the Data Privacy Act of 2012, to prevent unauthorized access, accidental or unlawful destruction, alteration, disclosure and any other unlawful processing.
For reporting requirements, he directed companies to submit to the DOLE Regional/Provincial/Field Office, which has jurisdiction over their workplace, the annual medical report form indicating the number of HIV/AIDS-related activities and program implementation at their establishment.
Under RA 11166 or the Philippine HIV and AIDS Policy Act, the DOLE and the Department of Health are mandated to supervise and monitor the implementation of the provisions of the law, particularly on preventive education and the observance of the rights of workers afflicted by the disease. (PNA)