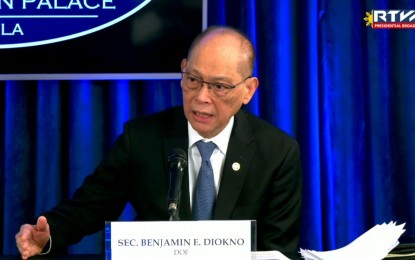 MANILA – The Department of Finance (DOF) has welcomed the passage of Senate Bill No. 2233 or the Public-Private Partnership (PPP) Act on second reading, saying the PPP Act will institutionalize timelines and revolutionize the evaluation and approval processes of PPP proposals.
"I thank our good sponsor Senator Joseph Ejercito, as well as Senate President Juan Miguel Zubiri and Senate Majority Leader Joel Villanueva, for working to pass this critical piece of legislation," DOF Secretary Benjamin Diokno said in a statement on Thursday.
"The Department of Finance, together with the National Economic and Development Authority and the PPP Center, will continue to work with Congress to establish a stable and predictable PPP policy environment to pave the way for high-quality and cost-effective infrastructure in the country," he added.
The PPP Act is among the 20 priority measures requested by President Ferdinand R. Marcos Jr. for a December passage.
The passage of the measure on second reading at the Senate means the period of deliberation and amendments was finished, thus paving the way for its eventual passage on third and final reading.
Its counterpart bill at the House of Representatives was approved on third reading in December last year.
The proposed measure seeks to consolidate all legal frameworks and create a unified system for investors to refer to when engaging in PPP projects.
To facilitate a more effective and streamlined PPP approval process, the PPP Act will increase the approval threshold for projects that need the National Economic and Development Authority (NEDA) Board's approval to PHP15 billion.
It also removes the limiting provision of the "first-in-time" approach of unsolicited proposals.
The DOF said this will allow the government to review proposals for the same project simultaneously and choose the best candidate to be awarded the project.
The propose measure also provides for safeguards and penal provisions.
Within the first year of President Ferdinand Marcos Jr.'s administration, the government has enhanced guidelines and procedures governing various modes of PPP to allow for the speedy approval of projects, uphold high standards of transparency and accountability, enhance the bankability of PPP projects for private partners, and ensure efficient risk allocation between the government and the private sector.
Due to these reforms, Diokno said four PPP proposals with a total project cost of PHP212.8 billion (around USD3.8 billion) have already been approved since the beginning of the President's term.
The government has identified 197 priority infrastructure flagship projects amounting to about USD155 billion, at least 39 of which shall be financed through PPPs. (PNA)