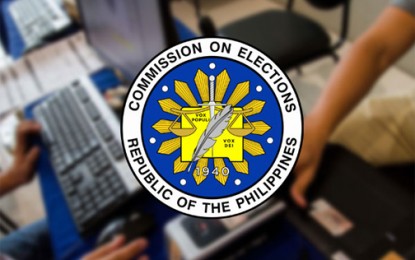 MANILA – The Commission on Elections (Comelec) on Friday assured transparency and inclusivity on the procurement of machines needed for the 2025 midterm elections.

The poll body issued the statement after a report came out about the filing of money laundering charges by the United States Homeland Security Investigations against former Comelec chief Juan Andres Bautista on Sept. 19.
"As to our procurement of new machines for the 2025 elections, the right thing to do is to make it transparent, inclusive and fair. That is, that everybody is afforded a level-playing field thereby ensuring equal chance and opportunity to all," Comelec Chairperson George Erwin Garcia said in a Viber message.

He said the poll body would disclose everything for public scrutiny.
The complaint against the former Comelec chair stemmed from his estranged wife, Patricia Paz, who claimed that Bautista's "unexplained wealth" has something to do with his alleged questionable dealing with a poll technology firm.

Garcia described the situation as an "eye-opener" that entails a continuous progress observation.

"But at this point, the presumption of innocence stands. We would closely monitor this development most especially the nature and weight of evidence to be presented in court," he said.

Earlier in the day, Bautista expressed his surprise through X (formerly Twitter), denying the allegation that purportedly involved Smartmatic.

"I am surprised to learn about a complaint filed against me. I have never been contacted by the U.S. Department of Homeland Security about it for comment. But let me be very clear. I did not ask for nor receive any bribe money from Smartmatic or any other entity," he said.
Bautista said he is ready to face charges in the appropriate venue.

In October 2017, Bautista tendered his resignation hours before the House of Representatives, in a 137-75-2 vote, impeached him.

The impeachment complaint against Bautista started in August that year after Paz revealed the non-declaration of over PHP1 billion worth of alleged ill-gotten wealth, which include deposits in multiple banks, real estate properties and commissions, in his Statement of Assets, Liabilities and Net Worth. (PNA)