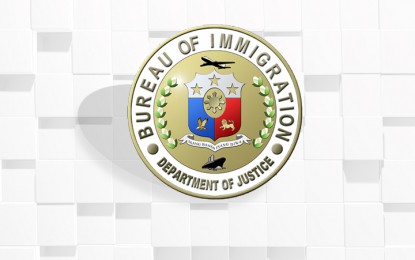 MANILA – The Bureau of Immigration (BI) on Friday underscored the need for continuous collaboration with other governments to prevent foreign fugitives from entering and staying in the Philippines.

"We have close coordination with foreign governments to ensure that foreign fugitives do not use our country to escape punishment for their crimes," BI Commissioner Norman Tansingco said in a statement.

On Thursday, 27-year-old American Jonathan Michael James was nabbed in Brgy. Krus na Ligas in Diliman, Quezon City under the BI's mission order of arrest.

Tansingco attributed the successful operation to shared information given by the US government earlier this month.

He said the US government has revoked James' passport for his involvement in a sexual crime.

"The fugitive is a subject of a warrant of arrest issued by the Davidson County, Sherrif's Office, North Carolina, USA for five (5) counts of Second Degree Sexual Exploitation of a Minor, in Violation of Section 14-190.17 of the North Carolina General Statutes," the BI statement reads.
James, now identified as an undesirable alien, is now under the custody of BI while waiting for his departure.

Filipina intercepted

The BI, meanwhile, reported the interception of a 20-year-old Filipina bound for the Kingdom of Saudi Arabia.

"The woman presented a passport showing that she is 30 years old, and is bound in the Middle Eastern country to work as a housemaid. However, immigration officers noted numerous inconsistencies and referred her for further inspection," the BI said in a separate statement.

Immigration officers then found that she was using her cousin's identity and age.

The intercepted woman was then subjected to the Inter-Agency Council Against Trafficking (IACAT) for further investigation. (PNA)