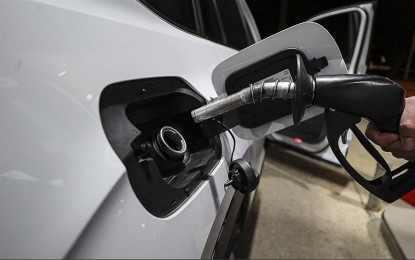 MOSCOW – Russia's decision to ban the export of gasoline and diesel fuel could exacerbate supply concerns, leading to an increase in global diesel prices.
Russia, one of the largest global oil producers, exports nearly 900,000 barrels per day (bpd) of diesel fuel and 100,000 bpd of gasoline. Last year, the country's diesel exports totaled 35 million tons and gasoline exports amounted to 4.8 million tons.
Gasoline and diesel account for a sizable portion of Russia's transportation and are heavily used in the agricultural and industrial sectors.
Although Russia ships less gasoline and diesel than crude oil, the export embargo before the winter and ongoing supply concerns have heightened market jitters.
Brent oil was trading at USD92.70 a barrel on Thursday before Russia announced its decision to restrict the export of gasoline and diesel fuel to balance the domestic market.
Following the release of news regarding the Russian export ban, Brent climbed 1.9 percent to USD94.50 a barrel.
At the Russian market, however, the decision saw gasoline and diesel prices drop 5 percent.
Because practically all of the major Russian oil corporations, including Gazprom Neft, Tatneft, and Surgutneftegaz, export diesel and gasoline, the temporary decision will have a detrimental effect on these businesses. (Anadolu)