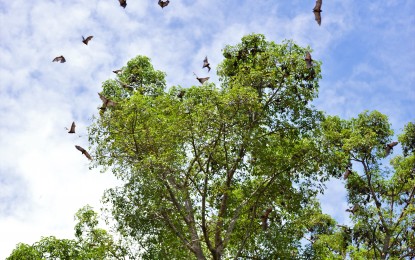 MANILA – House Deputy Majority Leader Janette Garin on Monday urged for immediate collaboration between the Department of Health (DOH) and the Department of Agriculture (DA) for aggressive surveillance and information campaign about the Nipah virus to prevent Filipinos from being infected.
"Dapat ay mayroong (There should be) actual and reliable information to the general public without being an alarmist so hindi po pwedeng takutin 'yung tao pero dapat alam nila 'yung totoo at bakit nangyayari ito (we should not scare people but they should know the truth about the virus and why it happens)," Garin said in a radio interview.
"From Ebola to Zika to MERSCOV to COVID-19 to Nipah. This overemphasizes the need to prioritize Surveillance Centers in each DOH Regional Hospital immediately. Little investment in office and experts can go a long way," the former health secretary said.
According to the Centers for Disease Control and Prevention (CDC), infection with Nipah virus (NiV) can cause mild to severe disease, including swelling of the brain (encephalitis) and potentially death.
The Nipah virus is usually transmitted from animals to humans, and people can become infected if they have close contact with an infected animal or its body fluids.
Garin meanwhile urged for calm amid a rare outbreak of NiV in India.
She noted that the Philippines is not new to NiV, as the country had cases in 2014 with documented transmission from fruit bats to horses to humans in which the feeds of horses were contaminated with bat urine and secretions.
"Resilient as we are, we were able to contain it. I have strong faith in our experts, but information from them should be 'laymanized' to the public," the Iloilo First District representative said.
She advised the public to wash fruits and vegetables, properly cook meat, and do frequent handwashing to be safe from viruses.
Garin also urged individuals who experience persistent fever and moderate to severe headache to immediately consult a doctor. (PNA)