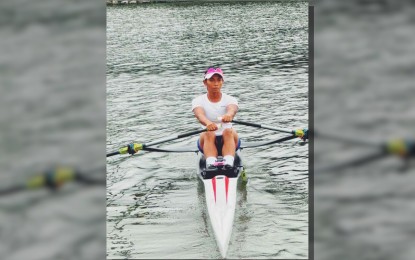 HANGZHOU, China – Rower Joanie Delgaco fell short of a podium finish after she settled for fifth in the women's single sculls event of the 19th Asian Games at Fuyang Water Sports Centre here on Monday.
Delgaco, the only Southeast Asian in the final round, clocked eight minutes and 5.93 seconds to finish fifth behind Anna Prakaten of Uzbekistan, Liu Ruiqi of China, Shiho Yonekawa of Japan and Huang Yi Ting of Chinese Taipei.
Prakaten, who bagged a silver medal in the 2020 Tokyo Olympics while still representing Russia, reigned supreme in the 2,000-meter race as she clocked 7:39.05 while Liu clinched the silver in 7:49.98 and Yonekawa settled for the bronze in 7:51.88.
Philippine Rowing Association president Patrick Gregorio said they are proud of the 25-year-old Bicol native.
"Asian rowing final is a world-class field. To achieve a fifth-place finish is truly commendable," Gregorio said in a statement.
Gregorio said they remain focused on making it to the Paris Olympics in 2024.
"The Paris 2024 single sculls will have five Asian qualifiers," he said, adding that Cris Nievarez also has a good chance of returning to the Olympics following his eighth-place finish in the men's single sculls event.
Nievarez clocked 7:19.45 to emerge second behind Mahamed Riyadh Jasim Al-Khafaji of Iraq (7:16.72) in the Final B.
"According to our coach, Shukrat Ganiev, both Joanie and Cris will have a good chance of qualifying for the Paris Olympics 2024 if we prepare and train well," Gregorio said.
The Asian Championship qualifying will be held in Korea in April 2024.
Also missing out on a medal was Mazel Paris Alegado, the youngest athlete here at nine years old, after she ended up seventh in the women's park skateboarding finals.
She posted runs of 52.85 (run 1), 24.83 (run 2), and 24.50 (run 3).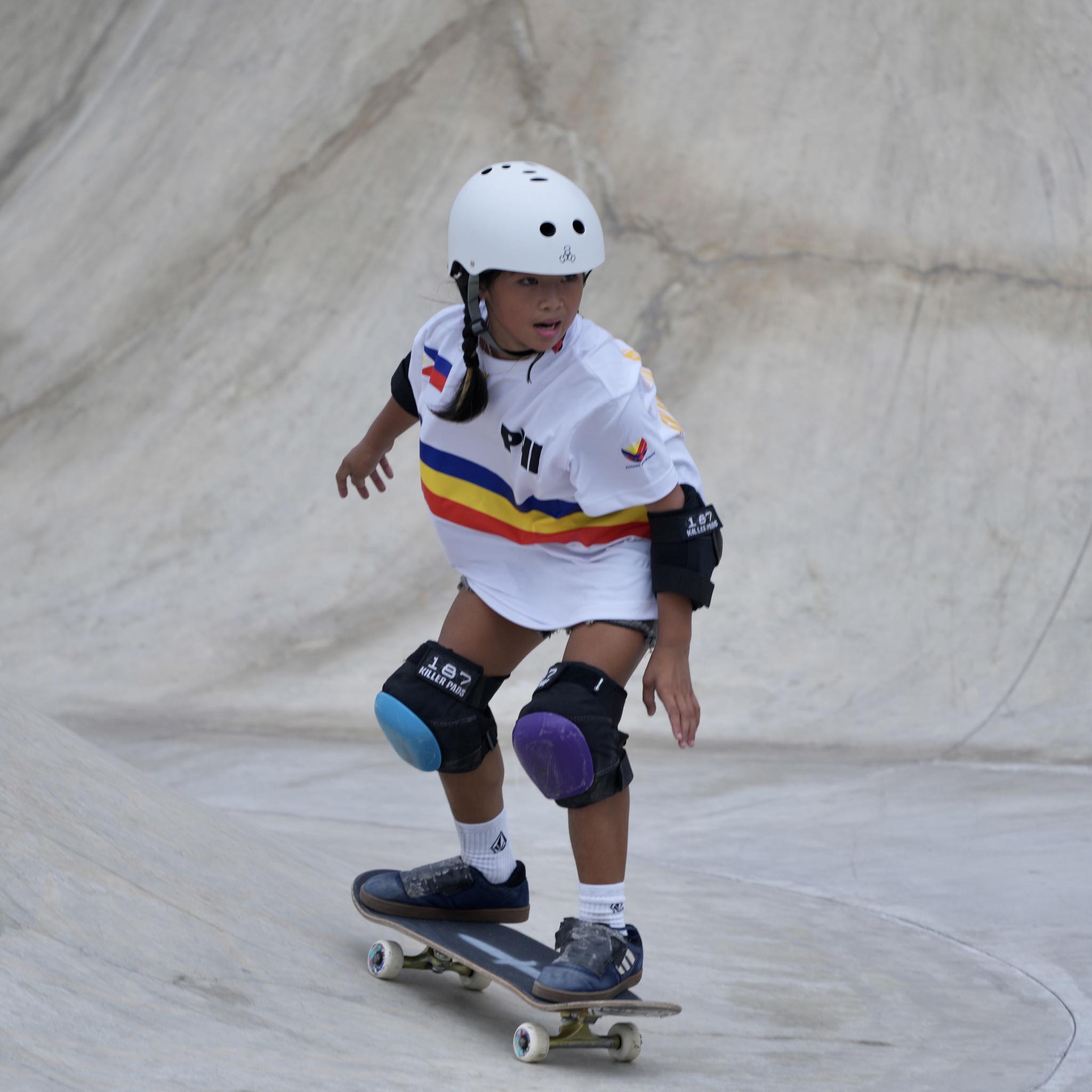 Meanwhile, the women's 3x3 basketball team has withdrawn after its appeal for inclusion of two replacement players was denied.
Coach Pat Aquino said the team was left with no choice as it only has Camille Nolasco and Louna Ozar in its roster after the Hangzhou Asian Games Organizing Committee thumbed down last-minute replacements Cielo Pagdulagan and Marga Villanueva.
Pagdulagan and Villanueva were supposed to take the place of 3x3 veterans Camille Clarin and Angel Surada.
Aquino apologized on behalf of the team.
"Just so sad dahil (because it's our) first time kami dito (here in 3x3) and then ganito nga ang nangyari (this happened)," he said.
The men's and women's teams were to play Jordan in their opening games. (PSC-POC Media Group/PNA)