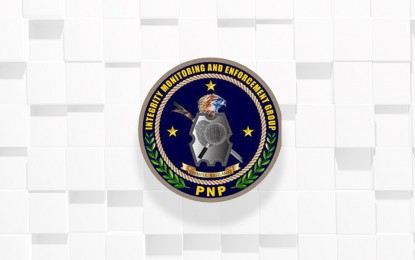 MANILA – Members of the anti-scalawag unit of the Philippine National Police (PNP) have arrested a Manila police officer who has been convicted of reckless imprudence resulting in homicide and physical Injuries.
In a belated report on Tuesday, Brig. Gen. Warren de Leon, chief of the PNP Integrity Monitoring and Enforcement Group (IMEG), said 40-year-old Cpl. Mark Manuel Co, assigned at the Manila Police District, was arrested while on duty at the Police Community Precinct 1 in Pritil, Tondo, Manila on Sept. 20.
Co was sentenced to up to five years imprisonment based on the order issued by the Manila Regional Trial Court Branch 29 on Sept. 15.
The IMEG said Co was charged in 2012 after a pursuit operation against a minor who died in an accident after trying to evade a police checkpoint.
Co is temporarily detained at the IMEG Headquarters in Camp Crame for documentation before the turnover of the arrest warrant to the issuing court. (PNA)