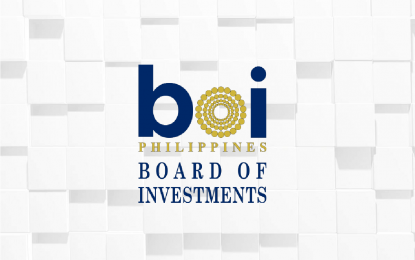 MANILA – The country's first vaccine manufacturing facility will soon rise as Glovax Lifescience Corp., a partnership between local firm Glovax Biotech and Korean pharmaceutical company Eubiologics, started building its PHP7.5 billion vaccine facility here.
Trade Undersecretary and Board of Investments (BOI) Managing Head Ceferino Rodolfo said Glovax held the groundbreaking ceremony for its vaccine manufacturing site in Taysan, Batangas on Wednesday.
"When we were negotiating the PH-KR FTA (Philippines-Korea Free Trade Agreement), this was one of the projects which my counterpart, Han Koo Yeo—who eventually became Minister—and myself were closely tracking and trying to enable through specific Health Cooperation provisions in the FTA," Rodolfo told reporters in a Viber message.
State-owned National Development Co. (NDC) is part of the memorandum of understanding (MOU) with Glovax for the vaccine manufacturing project.
"Glovax will use the NDC investment to initiate the detailed engineering design of the vaccine plant, land development, and construction improvements, and office at the plant site in Batangas," the project briefer said.
It added that the project will have three phases, with the pilot plant producing any new or existing vaccines.
The facility will also have a bulk filling plant for the immediate vaccine production with local components of vaccine supplied to the government.
Aside from the manufacturing line, the facility will also have research and development as well as animal testing for clinical trials.
The Batangas vaccine plant of Glovax will have an annual capacity of 50 million doses.
Glovax is a distributor of vaccines against polio, tuberculosis, measles, tetanus, and rabies as well as pentavalent vaccines in the country since 2003. (PNA)