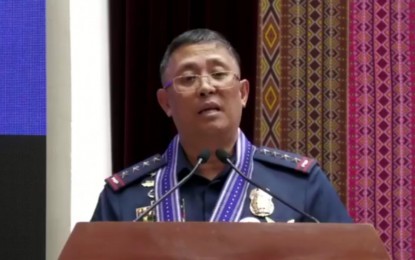 MANILA – The Department of Foreign Affairs (DFA) on Wednesday said it is coordinating with Canadian authorities over the case of former Philippine National Police (PNP) chief Rodolfo Azurin Jr. who was reportedly held by immigration officers in the North American nation.
"The Department is in touch with Canadian authorities and hopes to get a better understanding of the incident soon," DFA spokesperson Ma. Teresita Daza said in a statement.
"While our foreign service posts are ready to assist Filipino travelers, including former government officials, these cases have privacy issues surrounding them," she added.
Azurin was reportedly held by immigration authorities upon his arrival at Langley Regional Airport and was questioned about the war on drugs of former president Rodrigo Duterte.
In a message to reporters on Tuesday, Azurin said PNP deputy chief for administration Lt. Gen. Rhodel Sermonia could be behind the incident by "concocting half-truths and many lies" to Canadian authorities with the hope that he would be deported.
The former PNP chief also said he will issue a statement regarding the incident and face the media to tell the entire story.
Sermonia, however, denied the claim saying he has no idea why he is being dragged into the controversy.
"Former chief PNP Azurin may have been fed false stories again to drag my name on the unverified reports of his alleged deportation. There is no reason for me to do what I am being accused of," Sermonia said in a press briefing in Camp Crame on Wednesday.
Sermonia said he would not "dignify the accusations with a reply that may be construed negatively".
"My advice is to directly ask the Canadian Embassy what the reason for the questioning was which made retired PNP Chief Gen Rodolfo Azurin Jr. decide to just return to the country as he stated, and not deported," Sermonia added. (PNA)